Health
Kid not eating food since 18 days Created by

Updated on Jun 29, 2016
Somehow my kid has stopped eating food since 15 days. she is surviving only on milk that too 120ml 3 times a day. She no ways keep any kind of food in her mouth and if we try she throws it out,,, what can be done ??
Kindly
Login
or
Register
to post a comment. | Jun 29, 2016
Thank u Juhi and Udon, will try to implement similar habits u both suggested,,,, thank u once again,,,, M happy that people in group are always ready to help.. | Jun 29, 2016
Hi... I have face this challenge for so many months. i tried so many different food,but nothing helped,i was so depressed. i went to doctor many time he said the same thing,u sit with her n eat,buy her a high chair put different foods. notice what she like ,salty or sweet. slowly she had gear up on her diet. but not like earlier she used to eat every thing. but I'm happy to see her eating. the main reason for not eating is teething... so give a check.. Also never pester ur child to eat. good luck.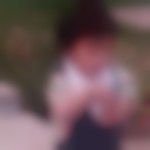 | Jun 29, 2016
hi Dr. ... I think most mom faces same problem with babies not eating food..... here i also faced the same.... so Wat I tried is gave him different types of food every day.... babies don't like same taste..... and I sits n eat with him. And when he sit n eat he will eat from my plate..... so I play wit him n make him eat.... If it doesn't work..... ask u r doctor whether to give B complex..... I used n it's effective... but concern the doctor okay. ... If kids looks pale check the blood hb. ..All the best.... try to reduce the breastfeeding..... give her time to eat.... leave some fruits n veggie around her..... she will mast up but it's fine...... okay be patient dr | Jun 29, 2016
Thank u Harpreet,,, Will try it out as u suggested,,, sitting with her and eating,,, Normally we eat food once she is done,,, let me try this,,,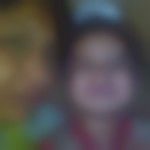 | Jun 29, 2016
I think you have to start eating with her. sometimes children take so much to eat anything. be patient n give your child whatever he or she wants to eat. make some salty potato chips some rice. whenever you take your meal say yummy very tasty tasty. I hope will start eating again. also go for his throght check up. my son had started saying no to food then doctor said that k gle mein puss cells hai .gla dukh raha hai to kaise khayega. so you should go to the docor | Jun 29, 2016
Thank you preeti for your reply | Jun 29, 2016
She is active, playing running all good, even weight is good but the glow part has started dimming, her face became bit small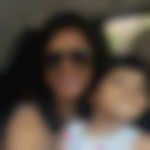 | Jun 29, 2016
Hi Niraj, how is she with her other activities like playing and talking with you?
More Similar Talks
Top Health Talks