Parenting
Kids friend circle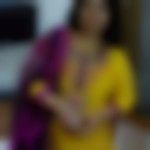 Created by Updated on Oct 04, 2015
Its difficult to keep control on kids friend circle. Elder kids bully on him and younger one keep complaining. Few of friends same age get him used to with foul language. How to ensure proper friends for my kids.
Kindly
Login
or
Register
to post a comment. | Oct 04, 2015
Hi Sudha Chouhan! 3 to 7 years of age is the time when a child is trying to understand the meaning of the term 'friend' and tries to expand his social circle. Though friendships for them might not last longer than few hours for younger kids to few days for older kids. Chances are even after spending a year or two with same classmates they are still unaware of who is their friend and with whom they don't gel with well. A child who might seem to be completely 'weird' one day to yr child may be his so called 'friend 'the very next day. So it is advisable please let the child on his own experiment and decide for who his friends should be but of course with a rider not to mingle with older kids and not to be aggressive physically or bully younger kids. He could be advised to have same age friends. You could lay down some basic rules for yr child such as 1. Big NO to use of foul language. 2. He need not indulge in physical scuffle with his friends. 3. Make him learn the rule of taking turns. 4. Sharing is also one trait which helps kids in developing friendships. 5. No name-calling 6. No bullying of younger kids. 7. No complaints to be made to teachers in school or kid's parents in neighborhood unless and until it's physical bullying or repeated use of verbal bullying against him. You could help him understand all this over repeated discussions. Also you could accompany yr child to the park and watch him for a day or so to understand what behavior of his make other kids complain about him. Later on that can be dealt with tactfully with discussion or you could do a role play to make him understand what could have been the appropraite behavior in that situation. . Hope this works! | Oct 04, 2015
Clarification:By mingling with older kids I meant friendship should be with age mates though interacting casually with them should not be a problem. Older kids have higher level of maturity and their concerns could be little different including their topics of discussion which a young child might not understand and might become a laughing stock for them which might in turn affect his self confidence.
More Similar Talks
Top Parenting Talks