Education and Learning
Hobbies
Sports and Games
Kids School, day Cares Created by Updated on Jan 12, 2013
Hi, We are moving from Mumbai to Gurgaon in month of March 2013. We have two kids Hiya Jain (studying in LKG Hiranandani foundation school, 5 years by March 2013) and Shourya Jain (fresh, 2. 5 years by March 2013). We both will be working (Husband in Sector 54 and Myself in Udyog Vihar). Please suggest me the best school for my kids where I can get admissions... I could find out some of the schools like Presidium, Shalom Hills, DPS (Sector 45), Amity, DAV, St Angles. DO any one can provide me the pros and cons of above listed 5 schools including the fee structures. Also suggest the nearest day care if any for the kids (if possible fees structure and experience with day care). Regards Rashmi
Kindly
Login
or
Register
to post a comment.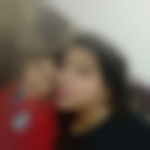 | Mar 23, 2018
￰बच्चो को Safety Tips के बारे में समझाऐ | Kids SAFETY Tips | Stranger : Danger https://youtu.be/_zhQiHNS9VY | Jan 24, 2013
hey, I know a child who goes to Salwan and her mum is pretty happy with the school. | Jan 17, 2013
Hi, thanks for the info. Anyone has any idea of Salwan and Blue Bells Public school. They appear on the HT top 10 schools of 2012 and there fees are also very less. Is it advisable to get kids admitted in them. | Jan 12, 2013
The school has pretty nice day care though.. if you wish I could connect you with someone whose child has been to day care and going to junior classes (since your lil girl will be going to 1st standard). This could help you decide given the admission process will be relatively easier. And no donations. If your plan to stay in Gurgaon is 3-4 years, Presidium is not a bad choice for junior classes. | Jan 12, 2013
My child goes to Presidium, sector 57. This is one school where it will not be difficult to get admissions since this particular branch is relatively newer and is seeking more students. My son has been in the school for two years and one still gets mixed reviews about the school. I myself have two major issues - lack of play (sports) area and a dwindling attention to academics.. | Jan 12, 2013
Hi Rashmi, I have two friends whose children go to Shalom Hills, Classes 4th, 5th and 1st. Both seem satisfied with the school. As Nitin has mentioned, Shalom Hills is not really considered one of the best schools and is not so popular, but my friend, who is a pretty involved parent, is happy with the school so far. | Jan 12, 2013
I will try to explore Amity further.. Do you have any feedback for St Angles...... Is that is very new... Do anyone in forum is fellow parent of Shalom Hills International school and can share the exeperience with us....... | Jan 12, 2013
Shri ram is closed for admission now. Heritage has a different approach, but its not true that you will face difficulty if you move out of gurgaon. Suncity world school is ok too, but has a cbse world school approach. Amity international is reachable, try calling there other school in delhi just in case and they will redirect. Shalom hills not too sure.. | Jan 12, 2013
I tried to meet with Amity management but they did not allow us to meet with them. Please let me know if you have any phone details for admission in Amity..... We are unable to get in touch with them.... Somehow no feedback for St angle School (Sector 45)... | Jan 12, 2013
Thanks for the reply. Actually My husband has visited gurgaon in December and got an understanding that the admission are closed in Shri Ram, Suncity. In case of Heritage, I have given an understanding that the school has different style of teaching and It will be difficult to get school admission in case we move from Gurgaon. From the reviews in Portal and talking to parents Shalom Hills International looks more promising... | Jan 12, 2013
For Hiya, Some good schools around where you would be coming to in gurgaon : heritage, Shri Ram. The ones you have mentioned are OK kinds, except for Amity international, which is still better. The 3 schools i have mentioned have better balance between academics, extra-currics and outdoor. Also, Get in touch with these schools for the forms asap too. For Shourya's day care, i would suggest that you look at preshools which have day care as well. Would be ideal to visit these once you are here as the admission in preschools and day care is still manageable. Fees structure for the schools would be between 70k to 1. 3lacs, and for the preschools would be from 55K to 90K.
More Similar Talks
Top Education and Learning Talks
+ Start a Talk
Top Education and Learning question
Top Education and Learning Blogs