Education and Learning
Lack of concentration in classroom Created by

Updated on Jun 04, 2013
My son is 8 years old and he is now in class 3 (ICSE syllabus). Last year in class 2 he exhibited great enthusiasm in the class, when it came to talk about various topics particularly on science, how things work, maths etc. ,. On the contrary he struggled to complete his classwork and often used to get frustrated doing his homework. Though his writing is good he lacks concentration and gets distracted easily at class and also at home. After seeing his class 3 books and the syllabus i am bit worried whether he can cope up with the volume of syllabus and also writing. What should I do to increase his concentration levels and also his writing skills so that he doesn't lag. Most importantly I want drive confidence in him.
Kindly
Login
or
Register
to post a comment. | Jul 09, 2015
Hello friends, My niece underwent a training for brain activation from eduscan brain activation. I have seen major change in concentration, focus,remembrance, interpersonal skills,and many more minute things. She sits for studying herself. Remembers tables fast.. M really happy with the change. To know more u can contact on +918586008001 | Jun 06, 2013
Dear Mrs. Neetu & Gaurima, I would like to thank you both for the useful insights that you have provided to me. Have a great day. :) | Jun 06, 2013
Gaurima thats a great way of handling the situation, thanks for sharing | Jun 05, 2013
Dear Subramanya, my son is also 8 years and is in class III and also following ICSE - Nice co-incidence :) even my child is easily distracted in school and at home also. However what worked for me is that I have made him highly process oriented. That means that i have made a lot of conscious effort to explain him through examples and stories about how it is crucial to understand and participate in school activities and discussions and have always encouraged him to clear up his doubts as and when they arise in the class. I have given him independence to choose his time of doing his homework and preparation for basic tests in school. Frankly speaking - I don't help him (Spoon Feed) much and encourage to be on his own. He knows that he is the ONLY one accountable for his performance he takes it very seriously and is doing fairly well in academics. I play my part by keeping track regularly by asking him about what is happening in school and I often tell him that I trust him in being committed to his work. May be you can ask your child often that what does he chose to do? Do well in his work and feel good about it or lag behind and feel bad/sad/irritated about it? You may like to remind him of what he should be doing at times when he has played a lot and you think that he should do some bit of studies, Make him choose - what to do when - make his schedule everyday with him and remind him to stick to it. :) Don't worry You will be able to tackle it by supporting him in making right decisions for himself. | Jun 05, 2013
Something that works for me every time is when I start acting cool about a stressful situation and my child instantly feels the burden lifted. This changes his approach towards the problem, as it is not a problem anymore, only a situation we need to tackle... All the best. | Jun 05, 2013
Hi Subramanya, I faced the same issue when my son was about 8-10 years. The teachers would constantly say he is a good student but lacks concentration. I suggest you speak with his teachers at length and both parties work together towards a solution. It worked for me. Also, speaking to the school counselor may also give you a head start or a fresh view point at least. Also, I had to have several conversations with him and make him understand how this was impacting him at various levels. Over time, and after a lot of effort, he did come around and promised to work on this and the teachers have seen a definitive improvement in the concentration bit. As you mentioned, there is still incomplete class work many times. I also found out that this was a whole bunch of kids getting naughty in class, disturbing the class and driving the teacher to her wits' end. From my personal experience, an 8 year old boy can and will get distracted easily :) Probably he feels overwhelmed by the sheer amount of studies he has to do.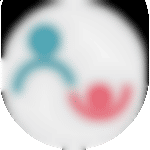 | Jun 05, 2013
Here is a link to a similar discussion which has some interesting suggestion from parents. Please copy and paste this on your URL to read. https://www.parentune.com/parent-talk/handwriting/511
More Similar Talks
Top Education and Learning Talks
+ Start a Talk
Top Education and Learning question
Top Education and Learning Blogs