Parenting
lack of concentration Created by Updated on Jul 28, 2014
my son is 4 yrs old.. he lack concentration.. he wont concentrate when i teach him not even in school not even when i try to make him understand his mistake or abt good habbits.. i tried lot of things to make him understand n concentrate but nothing works.
Kindly
Login
or
Register
to post a comment.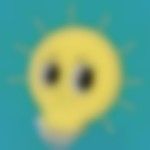 | Nov 25, 2016
Brain is the centre of all learning and experiences and cognitive skills are the core skills required to process the information. Cognitive skills like Memory, Logical Thinking, Attention Span, Learning Ability are critical to performing any task, simple or complex. Cognition requires multiple areas of the Brain to function simultaneously. We at SochGenie are trying to address the core of learning and what better way than by playing games!!! We have launched the first version of the app which tries to map 20 different skills like Memory, Attention Span, Concentration, Decision Making, Evaluative Thinking, Logical Thinking and many more through a set of 4 simple yet engaging games. You can see your top 5 skills for each game and also the top 5 overall skills in the app. We will be launching our website soon which will highlight the complete set of 20 skills. And all this is COMPLETELY FREE! Pls do try and review the app at respective stores: Google Play- https://play.google.com/store/apps/details?id=com.mavin.sochgenie App Store- https://itunes.apple.com/us/app/sochgenie/id1058323160?mt=8&uo=4 Youtube- https://youtu.be/M_eox9mQM0k Facebook- https://www.facebook.com/SochGenie | Jul 09, 2015
Hello friends, My niece underwent a training for brain activation from eduscan brain activation. I have seen major change in concentration, focus,remembrance, interpersonal skills,and many more minute things. She sits for studying herself. Remembers tables fast.. M really happy with the change. To know more u can contact on +918586008001 | Aug 11, 2014
Nice one. thanks. | Jul 30, 2014
tq | Jul 29, 2014
Hi Shruti, this is a common problem in 4 year olds, so don't worry. Make concentration a part of his lifestyle and not just for studies. For eg: during meals, do not distract him with TV or other things but teach him to concentrate on food and eat it. He will probably eat less the first few times but will gradually come around. Teach him that he needs to focus on one activity at a time. Also, remember TV and Ipads are a big cause of this lack on concentration. the fast changing pictures on the screen and so much audio visual content automatically coaches a child's brain into accepting this fast pace as a reality and when he is made to sit down and do something in the real world, for eg look at a balckboard in the class, he finds it boring and gets distracted. so watch out for this too. hoep this helps | Jul 28, 2014
thanks aarti for ur valuable suggestions.. i will try :) | Jul 28, 2014
I think for patience and concentration put him for skating, cycling. Then slowly make him sit with him in room.. hide all toys and other thing which brings distraction. And then teach him in play way manner and keep on asking many question so that he has to concentrate on what you are teaching to reply you back. It requires lots of patience and time for you. Don't loose hope and patience so easily. You can ask his teacher abt it. There are few games like mix all pulse, pens, pencils in a bowl and ask him to help you to segregate…. you too participate(but do it slowly let him do more) First make him to learn to sit at one place.. do it slowly…first 10 mins.. then 15mins or so on. …then another step is concentration. My son was toughest to handle and I used to loose patience quickly…but slowly and steady…I managed somehow.
More Similar Talks
Top Parenting Talks