Parenting
Lack of concentration Created by

Updated on Jan 16, 2014
Hi all, my kid finds it difficult to concentrate on one thing, whether he is studying, playing or doing any work. He cannot do anything continuously for even 1 hour. He is 5 years old. Please suggest.
Kindly
Login
or
Register
to post a comment.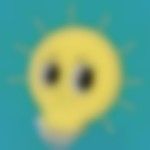 | Nov 25, 2016
Brain is the centre of all learning and experiences and cognitive skills are the core skills required to process the information. Cognitive skills like Memory, Logical Thinking, Attention Span, Learning Ability are critical to performing any task, simple or complex. Cognition requires multiple areas of the Brain to function simultaneously. We at SochGenie are trying to address the core of learning and what better way than by playing games!!! We have launched the first version of the app which tries to map 20 different skills like Memory, Attention Span, Concentration, Decision Making, Evaluative Thinking, Logical Thinking and many more through a set of 4 simple yet engaging games. You can see your top 5 skills for each game and also the top 5 overall skills in the app. We will be launching our website soon which will highlight the complete set of 20 skills. And all this is COMPLETELY FREE! Pls do try and review the app at respective stores: Google Play- https://play.google.com/store/apps/details?id=com.mavin.sochgenie App Store- https://itunes.apple.com/us/app/sochgenie/id1058323160?mt=8&uo=4 Youtube- https://youtu.be/M_eox9mQM0k Facebook- https://www.facebook.com/SochGenie | Jul 09, 2015
Hello friends, My niece underwent a training for brain activation from eduscan brain activation. I have seen major change in concentration, focus,remembrance, interpersonal skills,and many more minute things. She sits for studying herself. Remembers tables fast.. M really happy with the change. To know more u can contact on +918586008001 | Jan 17, 2014
Thanx Anurima! | Jan 16, 2014
Dear Shweta, one hour is a long time for a 5 year old. As Shikha has said, they have a short attention span, usually upto 20 minutes at a stretch. So do take breaks, change of activity and please do not force him to complete an activity once he seems to have lost interest. You may pick it up at a later time again. If you force him, it will only result in unnecessary stress on both your parts and him associating that activity with negative feelings... and we do not want that ;) Shikha has made some great suggestions. Thanks Shikha, your post will surely help me deal with my almost 5 year old too :) | Jan 16, 2014
Hi SHweta! A 5 yera old usually has attention span of 15 -20 minutes. They easily get distracted with noise, surroundings, etc. it is advisable please never scold or reprimand or control his activity levels by punishing as it is something which the child is not doing intentionally. This will do more harm than good. Secondly u need to direct his energies in right direction. Set routine wherein there is fixed time for naps, food, study, play etc. ur child shd be allowed to play alone too with toys, games, puzzles, blocks which involve time, attention, concentration. U cud appreciate the child when he shows u success in building or playing etc. this will boost his confidence and motivate him to sit longer. U cud take him to the park, observe plants, birds, grass etc. this will sharpen his observation skills plus concentration too. Wat is required is motivation, appreciation, patience and perseverance from ur side! If required u cud discuss with his teachers too and plan out strategies to improve his concentration level. Hope this helps!
More Similar Talks