Parenting
lack of interest on writing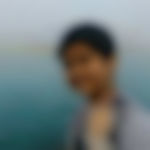 Created by

Updated on Feb 18, 2013
My son is 3yrs 6months old. he goes to school but with no interest. He is not at all interested in writing on dots nor in four line copy. He becomes very agressive whenever he comes to know that he have to write. I am very worried how to make him get interest on studies. How will i prepare him for another school. Please help me.
Kindly
Login
or
Register
to post a comment.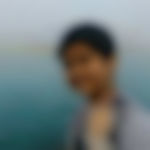 | Apr 29, 2017
thank you everyone for your support. my son is in class 3 now and is doing pretty well in school. he still lacks interest in writing, but is trying very well. now his problem is only that he is slow in writing but he has very good handwriting. and I am proud of him. thanks once again. | Feb 21, 2013
Dear Mandira first relax, make every thing play way for your child and see whether it works if he is able to solve jigzaw make him do that more never force him if he does even one thing correct praise him in front of others that will surely work | Feb 20, 2013
Mandira, a child psychologist told me that forcing a child to write is the worst thing you can you. However, you may give him picture books and activity books and tell him to do things he enjoys, like joining dots to make pictures, colour, and small puzzles for his age. Slowly he will automatically veer towards writing soon. | Feb 19, 2013
Hi Mandira. Your son is too little to find any interest in serious studies. My daughter went to the playschool till the age of 3 years and at 3. 5 years she started going to preschool. I tried my best to teach her the numbers from 1 to 10 and a few alphabets. I finally gave up as she would not be interested and wanted me to tell her a story instead! Now in less than 6 months, she knows all her letters and numbers. We are surprised at how quickly she has picked up at school. So as the other moms have unanimously said to take it easy, I would say the same too. Teachers at school have their way of teaching and your son will surely take interest in writing in no time. Children of this age have a very short attention span, so pressurizing them or forcing them may have the opposite impact. You could get him a set of charts which have all the alphabets, some numbers, flowers, birds, animals, good manners etc and all with the help of images. I got one set from Big Bazaar and have put them up on the wall. My daughter had learnt a little by just looking at them. So I repeat what the other moms have said, try and take it easy :)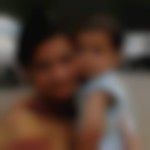 | Feb 19, 2013
Hi Mandira, Take it easy, on yourself and your son... I have a three year old who is least interested in even sitting down and even holding a pencil other than for scribbling. Look at it this way, their life ahead is going to be a competitive one, they are anyway going to be sat down in school and made to write and read and learn. As parents we tend to get anxious about our childs development all the time.. At this age they go through stages, sometimes they are interested in reading and writing, sometimes they just want to play. But no matter what they do, they are always observing and learning. Let him be. Its okay. Like Neetu said try to be cool and relaxed around him. | Feb 18, 2013
Hi Mandira , My son is also 3 years and 3 months old and goes to play school , he is least intersted in writing and does not hold pencil properly .But he is good at communicating his thoughts . He tells me most of the stuff orally then in writing , doesnot recognize colors properly.. I never thought that to be a problem ..since its ok he is too young . i think you should focus more on getting him to like stuff first and then getting him into routine . I can afford my child to be a mediocre in studies but would never like him to be a bad person . If you let them loose they grow, become more creative . Pressure of studies will only make them hate it ..hope this helps All the best | Feb 18, 2013
Acting cool really has worked with my child, when I show him i am not so hassled , bothered, he starts to do things on his own. Additionally if he does not like notebook, try a white board, a black board, a plain sheet, let him scribble and get interested. Every child is unique and has his own pace of learning things. Start writing yourself when he is around and he will join you soon. all the best. | Feb 18, 2013
Hello Mandira. Please relax. You will be able to prepare your child just fine. From whatever you have shared, it feels that your child has a phobia (a fear) of writing. I request to think back and remember what are the things you may have done unknowingly in last 1 year or so, which may be causing this behaviour. why I am saying this is because my child developed a fear and a dislike for maths. I realized later that this was because I was very anxious that he was not doing well in maths and i started to pressurize him to practice everyday, and I also scolded him a lot out of my frustration. But then it backfired and I had to use a different approach. I stopped pressurizing him and had to become more patient. I worked hard on strengthening his concepts. Now he is doing very well and likes the subject. So what I am trying to say is your child is just like all other children. If he is resisting writing, there are reasons you need to find out. Either at home or at school. Please find out if there is something at school bothering him, speak with his teacher and know more about what happens at school. and he is too young to be burdened with 'studies',Just take it easy. Dont show him that your anxious and worried. Show him you are cool and relaxed.
More Similar Talks