Parenting
laptops and mobile phone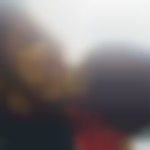 Created by Updated on Aug 23, 2013
Dear parents I could choose parenting as best category for my query. My 7 month old is very fond of laptops and mobile phones. As soon he see phone or laptop he just jump on to get it. Even while playing with Laptop he tries to open and close it and seems like he wants to take out something from it. we tried to switch off laptop but he throws all tantrums to switch it on. we purchased a new laptop for kids but that is something which he knows that is not genuine (sees he says dont make fool of me Mom)... i know its harmful for him but what to do any suggestions?
Kindly
Login
or
Register
to post a comment.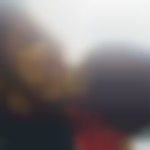 | Aug 29, 2013
Hi Dr Mittal, shikha and Bhavna: Thanks a lot for your insights. i would surely follow | Aug 26, 2013
hey anju ,at 7 months your baby is excited about the bright screen , colors and sounds that a laptop or a phone is capable of making. All you have to do is replace it with an age appropriate toy that is capable of the same thing. Children at this age change with each day and the transition will not be too troublesome also as shared by shikha and dr. mittal if you could restrain your mobile and laptop usein front of the baby it may have positive results... | Aug 23, 2013
Hi Anju! No wonder he too wants to have his hands on laptop, phones etc. This is something which we should not consider as inappropriate behavior as the child sees us doing the same all the time. There were times when to use computer we had to use proper table and chair n probably a different room to accommodate all the paraphernalia but nowadays thanks to technology everything is so slim n light that these gadgets have entered our bedrooms n hardly leave our laps. Sometimes even children have to wait for their turn. So it is not surprising . For an infant as young as 7 months out of sight is out of mind. So whenever u want the child to get rid of laptops phones and other gadgets habit prepare yourself for keeping it out of ur sight at least in front of the child. It is advisable lay ur hands on these gadgets only when the child is asleep. | Aug 23, 2013
//Sarvam Krishnarpanam// Dear Anju.. Ur baby seems to be techsavvy. I guess ur baby's diversion wont happen unless you divert urself away from mobile and laptop. Try this for few days.. And see if this helps him to get rid of the same. Knowing its difficult to be away from mobiles and laptops in this era.. But can do when ur baby is in sleep or busy in some other activites he enjoys more. May be try finding some musical toys to divert his mind.. Once he finds something more interesting he will automatically lose interest in mobiles. Hope this helps. Stay Happy Mom.
More Similar Talks
Top Parenting Talks