Parenting
Learning New Language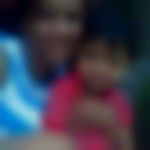 Created by

Updated on Oct 04, 2014
Hi All, I need help. We stay in USA; my kids already speaking 3 languages Marathi, English & Hindi also at school little Spanish. I read kids can learn up to 6 languages so can I teach him German too? or it will be too much?
Kindly
Login
or
Register
to post a comment.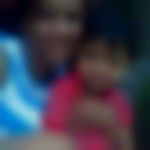 | Oct 07, 2014
Here they have spanish as a second language in school only.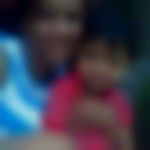 | Oct 07, 2014
Hi Shipra thanks for letting me know about delay in dementia.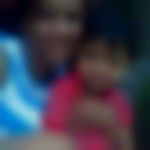 | Oct 07, 2014
Hi All thanks for your suggestions! really helpful! Actually my kid understands languages quite fluently even he recites all Sanskrit Shlokas very clearly so I hope he learns language easily. Thanks Nitin for providing new research. | Oct 07, 2014
Hi Mukta, this is really good actually. i am sure your children will be smarter from this. More languages means a delay in dementia later on. In fact, experts prescribe a language course to elders as an exercise for the brain. good going. | Oct 07, 2014
Mukta Kulkarni This is a great initiative indeed. Research shows more the languages a child knows, the better the brain works because the brain has to process so much more and hence remains alert and active--and even in old age, senility can be delayed by this. If the child picks up the new language easily and without stress, then go ahead and do not stop him. | Oct 06, 2014
Mukta Kulkarni - look up on rosseta stone and many other tools available which are interactive and day-to-day waysof introducing the language. Conversin in that language with children of similar age group would be awesome at a little later stage. | Oct 06, 2014
H Mukta, If the child picks up another language easily, without you or your children getting stressed about it, it is a great idea to introduce them to yet one more language. | Oct 06, 2014
Nice to know. How to teach a language that you do not know? Is it ok if we use charts and learn together | Oct 04, 2014
Hi Mukta! I agree with Nitin! Teaching up to 4 languages within first 5 years of life is a wise thing to do as child's brain is very receptive and primed to learn more than 2 languages. Multilinguistic children are more perceptive and intellectually more flexible. Make sure child keeps getting reinforcement in all the languages to be fluent in all. | Oct 04, 2014
Mukta Kulkarni - hi! In a recent research, its been found that children can learn as many as 11 languages in the early years. You are doing a great thing by providing multiple language learning stimulus for your child. Introducing a 4th language is a good next step.
More Similar Talks
Top Parenting Talks