Education and Learning
learning Created by

Updated on Oct 23, 2017
hi my son is 3 years old. he doesn't tell anything properly. like alphabet s n numbers. so many times i will teach him. but he doesn't learn. please suggest me how to teach my boy
Kindly
Login
or
Register
to post a comment. | Oct 27, 2017
tq u so much ... great ideas. i will follow these tips .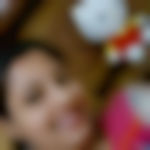 | Oct 26, 2017
thanks to all of you , meri beti k Sath bhi same yahi problem h wo 3years 8mnths ki h or wo numbers recognise nahi kr paati,I hope ye tips mere liye bhi useful hoge. main inhe try krugi. | Oct 24, 2017
To teach numbers, make your child look for numbers all around the house. clock, telephone, kitchen scale, ruler, measuring tape, calendar, his shirt / shoe size tag, door number, over temperature, washing machine timer. Numbers are everywhere. count your step while walking or climbing stairs (use both forward and reverse counting) . Cut out the ads from magazine which has price on it. Play snake and ladders, ludo, card games such as 7 card rummy, go fish,top it, memory games, play with dominoes, peg puzzles , block puzzles, jigsaw puzzles with numbers. associate each number with no of his own toys, books, clothes. Associating numbers with real objects helps them to relate well. Use different math counting strategies to count such as number line, number grid, tally marks, frame and arrow diagram, use math tools such as dominoes, any object collection, fingers, rulers, measuring tapes. To write numbers, instead of using paper & pen, write on the pavement or the backyard's concrete floor with charcoal or chalk. Read books on math such as 26 letters and 99 cents, can you count ten toes, 123 go, Pizza counting, two ways to count to ten, any counting book from 'math reader' series. | Oct 24, 2017
Hi Bhavya, Between the age of 2. 5 and 3, children start to form permanent memories. So when you teach him new things, it's natural for him to forget during the initial stages. 3 yr old's attention span is very short which is 5 to 10 min. so you have to plan in such a way that you switch to a different activity after that 10 min duration. Moreover alphabets and numbers are abstract terms for him. He won't understand the purpose of learning them. Gone are the days when you teach the child with charts, books and paper & pencil. Esp at this tender age they explore and learn through playing. So use fun games for teaching. here are some suggestions. 1. Teach him the alphabet rhyme so she first learns to recite the alphabets. 2. There are many toys that come in handy in teaching alphabets. The floor jigsaw alphabet puzzle, blocks with alphabets, Peg puzzles with alphabets, fridge magnets. You could make use of them. Introduce one toy at a time and while he is playing with one toy, remove the rest from him sight so he doesn't get distracted to play with other toys. 3. It's not necessary that you should teach your child to "identify" alphabets in the alphabetical order. (While teaching him to write you need to start with alphabets straight line, then sleeping line, slanting lines and then curved ones. But for identifying alphabets no order is required). Do not try to teach all at once. one or 2 alphabets at a time is more than enough. 4. You might have observed your child all these days and you must be knowing what he likes to do often. Try to plan an activity based on his interest. For example if your child likes to run around inside the house, you could mark different spots with an alphabet- say spot A, Spot B and Spot C. you could explain to your child which alphabet is A and B and C. Now every time you show the alphabet A, he should run to the spot A or if B is shown run to spot B and so on. Even if he doesn't remember remind him or give him a hint. Next time, you take turns with him and gradually expand the game with more alphabets 5. Similarly If your child likes cars, you could use the brand logo to teach alphabets. V & W from Volkwagen, B, M, W in BMW, H from Honda or Hyundai, S from Suzuki, A from Acura etc. 6. you could write alphabets in chart paper and place them randomly on the floor. When you call upon an alphabet, he should run to the paper which has that alphabet written on it. Take turns in playing. 7. You could use Styrofoam balls or table tennis balls to write the alphabets and play a treasure hunt. Have minimum of 5 balls with the same alphabets written on them and have such collections for 3 alphabets at a time. Mix them up and hide them in the room. Or you could even keep them in a plain sight - on the table, in between cushions, on the shelf, under the chair where he could find them easily. Have 3 different bowls lined up on a table. Ask him to find the alphabet balls and gather them in appropriate bowls. You may ask him to say the name of the alphabet written on ball after he finds them. 8. Choose an alphabet a day and ask him to find that alphabet in the newspaper and circle them. You too join him in the game to find out who finds the most no of alphabets. you can never go wrong if use games to teach him everything. I use games/puzzles and hands on activities even with my 12 yr old. So for 3 yr old you should definitely consider using it. Sometimes you will be tempted to think that it's time consuming and would doubt whether it's worth the time. But trust me your child will never forget them. | Oct 24, 2017
hi p bhavya ! children of this age need repitition to register things.. start with simple alphabets first such as ones with standing lines , followed by sleeping lines and then curved lines.. give examples from day to day life. for instance help the child pick up a fruit starting with alphabet A. paste charts and pics in his room . u could get magnetic alphabets and numbers , picture books etc.. here is a blog u would find useful. please go through the link below. Hey! I find this parent blog really interesting. I suggest you have a look too: https://www.parentune.com/parent-blog/6-simple-fun-activities-to-teach-a-preschooler-part-1/472?ptref=sa0l000030g00d4
More Similar Talks
Top Education and Learning Talks
+ Start a Talk
Top Education and Learning question
Top Education and Learning Blogs