Parenting
let grandparents handel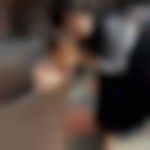 Created by

Updated on Sep 16, 2015
Often i come to hear my girlfriends complaining about their childbeing mishandeld by their inlaws. Some common complains are for example "they dont wash their hands, they give him her everything they eat, she had cold still she was playing with baby, he took him to drive alone , he even was not wearing shoes. Give a break ladies come out of it. you are just being obsessed. Have you forgotten your mother in law gave birth and brought up person you are married to. Friends dont b overprotective. Hand over your baby to their Grands. They love baby more than you and are well experienced. Also this will lessen your burden and you will b able to get time for yourself
Kindly
Login
or
Register
to post a comment.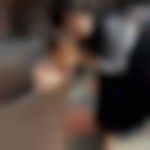 | Sep 22, 2015
nilisha my post doesnt say that give your baby to inlaws and back i said let them also handel let them play take care let them pend time too. let them once again live their kids childhood and learn to ignore a bit. u cant everywhere after kids protectong them | Sep 22, 2015
Hi.. my premature baby is 4 months old.. born in 29 weeks.. so i m very possessive about his hygiene.. i cant let anyone handle by baby juz like that.. in laws hv their own norms to handle baby.. but no one can handle bsby better than her mom.. | Sep 22, 2015
Same is the case with me.. I always find my friends complaining about their in-in-laws. ..how they don't let them scold the kid or get angry at them for shouting at the kid... All I want to say is its just their love towards ur kid.. The pampering and overindulgence is all because of their love and affection towards your child... ignore a bit let the grandy n kid relation blossom, every child needs that care and warmth of a grand parent!!!!!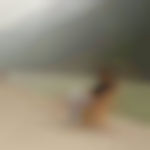 | Sep 17, 2015
Hi Ritu, I think the same as you do. its pretty easy to find faults in our InLaws but many forget that their partners were broughtup by them. They have more experience and they can show more love and have more time to spend with the kids. it is only an insecurity feeling that many have which urges them to keep their Husbands or Kids away from their InLaws. I feel this is an immature practice. I took a lot of time to understand my parents where right in upbringing me. The same will apply to everyones thoughts in case of their inlaws. No Hard Feelings Please... .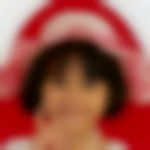 | Sep 17, 2015
Well I dont agree either. But it's more general upbringing. I've seen my husband n his sibling as over pampered immature individuals. And that's the reason I don't leave my kids to my in-laws. They have their way of mind washing the kids against my discipline to make them mature and independent individuals. Like, I don't see the point on keeping on feeding the kids all day long. Right food at right time develops better eating habits. They do all the running around like getting the ball when playing instead of teaching the child to attempt to get it. They peel the orange right to the core pulp. Just give juice instead. This way the child will starve as a grown up just like my husband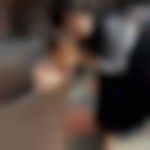 | Sep 17, 2015
neena how l9ng will you behold your child.. as soon he start walking he will wander around touch various things. when his teeth will come he will take everything in his moth. he will meet other children god knows who has cold or flue, how long will you run after them to make them wash their hand or to prevent other children having flue coming in contact them. Let your baby develop immunity on his own. being a dr i usually say parents to let their baby play in mud barr legs and they reported me their babies have developed immunity as they now fall ill less. And yes washing hand before going to eat or feed or not sneezing or coughing in public or in front of other with covering is a general rule for hygine applied to all in all circumstances. but that doesnt mean you wont let grands even toch babies when they are not well. and also its not possible everytime to wash hands before touching small one ( am not talking about premature child or babies below 1 months. c one can only share knowledge and experience they have. what u do is totally yours decision. | Sep 17, 2015
I can't agree to u either... I respect my in law's but when it comes to handling my children I have certain norms.. I know she handled my husband well in childhood well. But circumstances have changed. We r now surrounded by hundreds of new contagious diseases. So we have to take extra precaution to make them safe. I suggest if we can explain that difference and if they are ready to adapt to these new norms like washing hands before holding the child. Covering nose and mouth while sneezing and coughing when the kids are around, make my children wear chappathi outside the house. Then I have no problem in leaving my children with their grandchildren for some time. But if they r stubborn that they will take care of the kid in just the way they took care if my husband then sorry I won't leave them without my supervision. ..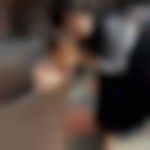 | Sep 17, 2015
carol i dont say blindly believe them and that they know everything. if find fault tell them they will listen for sure. this post is for some self obssed mom who dun let grandparents handel babies and fond fault in them.
More Similar Talks