Parenting
Lets celebrate Valentine's Day with our kids.... Created by Updated on Feb 12, 2013
I am planning to celebrate Valenetine with my kids this time :) and making the day special for them.... n definitely give some gifts to them as well.. There are so many hearts hanging these days on the shop counters ...planning to buy 2 small red hearts for LOVES of my life ..... How about the idea to take them out for some fun.... I know we all had great times in past with our life partners during Valentine's days .... so this time lets spread some Extra love .... we keep on saying 'Mamma loves u' but that day will say it in a special way :)
Kindly
Login
or
Register
to post a comment. | Feb 16, 2013
Hey Indu, my 4 year old daughter made a card at school and gave it to me. It had a big pink heart :) But while handing the card to me, she said Happy Birthday Mummy and her teacher had a good laugh! But it made my Valentine's Day really special. | Feb 15, 2013
Hey i went out for lunch with my boy.. was fun!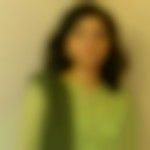 | Feb 13, 2013
Good Thought. Geared up to celebrated the V day with my 5 year princess. | Feb 13, 2013
Lovely thought, what gives me the tickles is that my boy has reached an age where he associates Valentines with the boy-girl stuff. To expand the thought and to convey taht this day is for everyone we love, this time we are going to have him get flowers for his grand mum... and he always has mum on his case coercing him to say i love you and get roses for her.. teaching our boys a bit of chivalry is good i guess!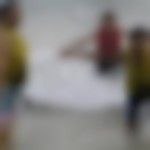 | Feb 13, 2013
I truly agreed girls. Me too going out with my two sons one is going to be a teenager next year. | Feb 12, 2013
Oh yes, we must make it special for our children too. Before we know it they will have 'other people' to celebrate this day with. So lets make the most of now. After all, it is a day to celebrate and express love :) | Feb 12, 2013
Last year I took my then 4 yr old to the beach and did whatever she wanted. She had a gala time and I took photos to show her when she grows up. Me and my Valentine :)
More Similar Talks
Top Parenting Talks