Parenting
Lets list some fun Indoor activities for Kids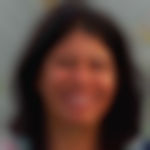 Created by Updated on May 30, 2012
1. Create a Story Book : Write a story, and create illustrations, a cover, and an "about the author" page. Staple or string the pages together, and read aloud together. For the illustrations, use many different craft tools, like markers, glitter, stickers, and pipe cleaners. That way, children can more easily express their thoughts, and be more creative! 2. Bowl: Yes, indoor bowling! Take some tupperware, or empty plastic bottles, and set them up in a triangular shape. [This is done best in a hallway, or large room with few breakables within reach. ] Use a large bouncy ball (playground-style, that is light and usually only a few dollars to buy), and roll it towards the "pins". Keeping track of the score is entirely up to you! 3. Bath Time Fun: There are so many ways to make bath time fun,and not just with a rubber ducky!! Run a bath , but add bubbles. Not just bubbles , but scented or colored. Go snorkling!!! Give your child goggles and a snorkel, let him / her roam at seas!! Go Fish ! Create (or buy) a waterproof, kid proof fishing rod (you can use pipe cleaners or an array of other craft tools). Cut-out pieces of foam in any desired shape(s). Punch or cut a large hole in the top of the foam pieces, so that the "fishing rod" will be able to "catch" them! Come on people lets have some more activities to add to the list ....
Kindly
Login
or
Register
to post a comment.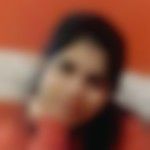 | May 06, 2013
We also play Tippy tippy tip top what "OBJECT" you want. Then he describes me something which is in the room & i have to figure that out.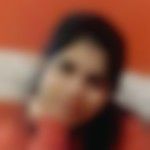 | May 06, 2013
Treasure hunt, me & son play this game very offen, we take anything and hide it & give each other a clue to find it.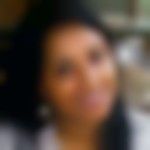 | Aug 23, 2012
I like the indoor bowling idea. at my daughter's age, she's keen on breaking, not making. More ideas on "breaking" are welcome :P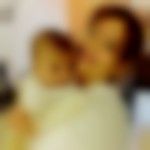 | May 30, 2012
carom, Ludo??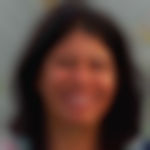 | May 30, 2012
Baking/cooking - its something that fits in easily with anyone's daily schedule and my 5 year old loves to roll out dough or mix cake batter. Cupcake day can be a fun project and it takes care of a good 1-2 hours.... ofcorse one has to be prepared to clean up the mess and and answer the 20 questions that follow :) | May 30, 2012
Another one : Making a Collage ; We used to love doing that and then putting them up on the walls in our room Like, a "leaf collage" or "cartoon collage"and much later when we grew older it became "rockstar collage" and "icecream sunday collage". Some steps to get there: Take fallen leaves, dry them, and paste them onto wax paper, in whatever design you desire. Place another piece of wax (with clear glue in between, around the leaves) over the bottom sheet covered in leaves, and press lightly together. This could also be used as a place mat! Or, cut out pictures and words/sayings from magazines, old greeting cards, or ones that you have made, and paste them onto paper. Feel free to decorate with other craft tools. | May 30, 2012
When we went to our grandparents house for the summer vacationsmy mom used to make us write a letter ; let me fill you guys in : Have the child(ren) write letters to family members, a favorite cartoon, TV, or movie character, a teacher or neighbor, or a pet. You can give specific instructions, or let them write freely and see what happens! To take this a step further, give or send the letter. Of course, that is done at your discretion, but will show the letter-writing process in full. Decorate the letter, and, most importantly, sign it! If you plan on keeping the letters, have the child(ren) write the date on it. That way, you will have a trail of letters for when they are older.
More Similar Talks
Top Parenting Talks