Parenting
Loneliness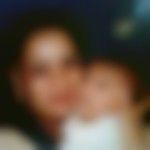 Created by

Updated on Apr 16, 2013
Hi People, We have relocated to chennai from Bangalore and away from all family members. My son is just completed 2 years and as no friends or neighours to play. He is bored to play with own toys and acts very cranky and is becoming arrogant and stubborn . Can anyone suggest how to keep him engage and make him enjoy his childhood??
Kindly
Login
or
Register
to post a comment. | Apr 17, 2013
Dear Hemalatha, seems like the outside factors are not in your favor right now. Tts heartwarming to see you are so concerned about your child being able to have normal, happy days which of course includes mingling with people. I would say, just hang in there, june is not far, find things to do with him at home and make the most of weekends. I have also moved to a new place and slowly we are trying to make new friends. I would say, one bad experience should not stop you from reaching out to other people :)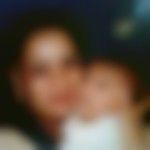 | Apr 17, 2013
Hi, Thanks for the suggestions. I have checked for the play school, but for our luck playschool opens only in June. Talking about neighbours, we both are unlucky as the neighbours were we stay is very rude and don't bother to talk even if you approach them. My LO tries to talk to kids and elders around, people here just ignore and act as if they don't hear him. About parks, I stay in place where every place is far, I need to travel atleast 30 -40 min to go a park. Planning for some summer camps which might start next month, hopefully it will help him, but also worried he is too small for summer camps. Just crossing my fingers and praying god, that he comes out of loneliness at earliest. The major problem is my hubby works in UK shift were he goes at 1. 00 in afternoon and gets back home only in night 12. 00, so we both are locked at home with lot loneliness. | Apr 16, 2013
sorry above was incomplete, i announced a playtime session in the society, initiallyy only one kid of the same age group came but later it turned out to 8 kids of almost same age n we used to play age apprpriate games, rhymes, stories. in few mths my kids lonliness flew away. hope this will b helpful to u also. | Apr 16, 2013
Hi,same thing happenedwith me also, u can try some things which i did | Apr 16, 2013
Hi ! Hemalatha, your LO is mostly cranky and stubborn because , life as he has known in his two years has completely changed. You however are the only constant that is unchanged. A couple of things may help you and your LO through this transition would be ; 1) Try to follow his routine ( as he did in Bangalore) 2) Try spending time with him as you did in bangalore ( even substituting for people that were there in his life in bangalore) 3) try doing the same things as you did in bangalore only in a new setting( like if you took him to a fruit vendor in bangalore , do the same ) this will help him relate to the new place. 4) take him for a fun outing in chennai so he starts to associate the place with a fun place rather than a new and irritating one... lastly , give him time children have a way of bouncing back before you know.... hope this helps | Apr 16, 2013
Looks like Sonia and I wrote the same things at the same time :) Please also take a look at one of the recent blogs for some wonderful suggestions on how to spend some fun time with your child. Here is the link https://www.parentune.com/parent-blog/top-12-fun-activities-to-do-together-with-your-child-this-summer-part-1/263 | Apr 16, 2013
Hi Hemalatha. My heart goes out to your little boy :( Since he is already 2 years old, you could try sending him to a playschool two to three times a week. This way he will make some friends and do some fun activities also. Do you know of any good playschools nearby? You may also take some time out and take him to the supermarket to get the groceries, take him to the park or just step out for a walk if the weather permits.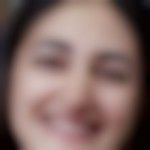 | Apr 16, 2013
Put him in a play school. Take him out to the near by park in the evenings and u interact with people around. Gradually he will also start making friends. Make friends with neighbours.
More Similar Talks
Top Parenting Talks