Babycare
Loose motion teething 9 mth old baby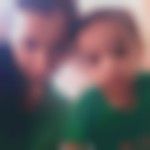 Created by

Updated on Dec 16, 2015
My son is 9months old. He has growing teeth in upper as well as lower jaw, so I guess this is the reason for his having loose motions. Can anybody suggest me any home remedy for this problem? I m giving ors
Kindly
Login
or
Register
to post a comment.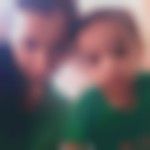 | Dec 20, 2015
Thank you all. Yes doctor prescribed powder to control loose motion and syrup on 3rd day zineconia | Dec 20, 2015
Hi Priya.. my 8 month old daughter also had the same problem. She had a severe bout of diarrhoea.. and I agree with Archita.. it is not related to teething directly itz because of the stuff they keep putting in their mouth thru the day. You can try Enterogermina or Econorm but if the loose motions frequency increase you consult his doc immediately. They give an anti diarrhoeal powder to get the loose motions under control. Meanwhile keep giving him fluids frequently and if you are feeding him formula it should be diluted more than the usual, thats what my doctor told me. Also ensure that his nails are short and keep washing his hands after every crawling spree as far as possible! And yes, we stay in hyderabad and we are using that moti as suggested by my mil/other relatives but it has not helped my daughter. ..poor girl is having a tough time teething! | Dec 17, 2015
The only connection between teething and loosies is that, babies start crawling by then and they tend to put anything and everything in their mouth to help with the itching and hence they get loosies because not everything around us are hygenic. What i suggest is give her a vial of enterogermina solution 2 times a day. Its a probiotic formula and is absolutely safe for the baby. In addition, give her a lot of clean, water based teether which are soft on the gums but also help with the itching. U can also try gently massaging the baby's gums with your fingers but make sure you wash your hands properly before doing so. It helps sooth the gums. | Dec 16, 2015
The pearls i have metioned below is for teething only... its made of 5 elements basically silicone and all... | Dec 16, 2015
I dont know whether you believe on this or not but in Hyderabad andhra we get a moti in medical stores that is tied around the baby's neck in pair.. you will get online also... as there is no such remedy for loosmotions due to teething u can ask your pead for sporolac powder... feed him and give baby electrolytes solution....
More Similar Talks