Parenting
Losing concentration Created by Updated on May 01, 2015
My child is unable concentrate while doing her daily studies. Her mind seems to wander and she is beginning to lose interest in her studies.
Kindly
Login
or
Register
to post a comment.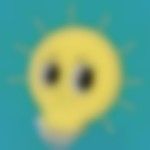 | Nov 25, 2016
Brain is the centre of all learning and experiences and cognitive skills are the core skills required to process the information. Cognitive skills like Memory, Logical Thinking, Attention Span, Learning Ability are critical to performing any task, simple or complex. Cognition requires multiple areas of the Brain to function simultaneously. We at SochGenie are trying to address the core of learning and what better way than by playing games!!! We have launched the first version of the app which tries to map 20 different skills like Memory, Attention Span, Concentration, Decision Making, Evaluative Thinking, Logical Thinking and many more through a set of 4 simple yet engaging games. You can see your top 5 skills for each game and also the top 5 overall skills in the app. We will be launching our website soon which will highlight the complete set of 20 skills. And all this is COMPLETELY FREE! Pls do try and review the app at respective stores: Google Play- https://play.google.com/store/apps/details?id=com.mavin.sochgenie App Store- https://itunes.apple.com/us/app/sochgenie/id1058323160?mt=8&uo=4 Youtube- https://youtu.be/M_eox9mQM0k Facebook- https://www.facebook.com/SochGenie | Jul 09, 2015
Hello friends, My niece underwent a training for brain activation from eduscan brain activation. I have seen major change in concentration, focus,remembrance, interpersonal skills,and many more minute things. She sits for studying herself. Remembers tables fast.. M really happy with the change. To know more u can contact on +918586008001 | May 12, 2015
Susmit, nisha... Ive tried all these, so getting impatient now.. that is why I shared here, looking for newer solutions. I've spoken to her again and relaxed back for sometime. My stress was passing on to her.. So it's only talking for a few days, no shouting,scolding, punishing etc. let's see how it turns out. Will share | May 07, 2015
Jyoti, have you tried sitting down with her and doing her studis like you would play a game? Give points to both yourselves like you'd play a game and tell her the winner gets an ice-cream, 30 minutes cartoons or chocolates. By the way, make sure she wins all the time - but do make it a tough competition. Create quizzes using the chapter - for example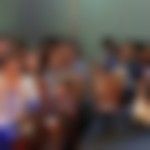 | May 03, 2015
Jyoti- don't loose ypur patience, just keep trying and be consistent and encourage as much as possible. You shall see a difference soon. | May 01, 2015
Thanx carol.. I already hav tried a few things of the points u have mentioned. Will try the others as well. Aanchal and divya. Hav been working on the time management for some time now, but that also is not working any more. I hav begun losing my patience now. :(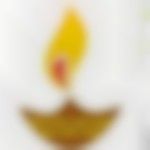 | May 01, 2015
Hi Jyoti, break her study time into smaller slots for eg: 20 mins to finish off the maths sums or drawing and keep a timer there. Between 2 slots give her a short 5-10 mins gap to refresh herself where she can have a snack or something to drink or u can chat with her. this may help. | May 01, 2015
Hi Jyoti, maybe you need to reduce her time and work more on doing quality work than quantity. Instead of one long hours study session, where she might get bored, break it up into 2 small sessions. Also, sit with her guiding her patiently and lovingly. when left to themselves, children's mind can wander off. | May 01, 2015
Hi Jyoti, See if this discussion is of some help https://www.parentune.com/parent-talk/hello-my-daughter-is-9-years-old-she-is-good-studies-but-sometimes-she-is-unmindful-so-i-want-to-know-how-to-develop-kids-concentration-pls-suggest/1698 | May 01, 2015
Forgot to mention, she is 10 years old
More Similar Talks
Top Parenting Talks