Parenting
love or anger Created by

Updated on Sep 23, 2017
when it comes to disciplining our children, dealing with them with love is the prefered method. but when a child chooses not to listen to his parents and becomes adamant, getting angry becomes inevitable. how do u deal with such a situation. Please do share ur views. thanks!!
Kindly
Login
or
Register
to post a comment.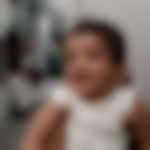 | Sep 24, 2017
I agree getting angry won't work... especially because children may not even know why you are angry since they mite know what their mistake is.. choose to tell them NO to things u don't like them doing.. firmly.. look in their eyes.. tell them what u don't like them doing and say.. NO Do not do it.. as kids grow bigger.. I feel the first thing that crops in their mind is.. y NO??? you can't I do it?? it's common.. as we tell them no.. it's also important to tell them y u don't want them to repeat it.. well my son is just 4 months old.. he keep putting his fingers in his mouth.. always.. I tell him no and take his hand off.. I repeated it a couple of times.. so now when he does it in front of me and I say no he does take it off.. I feel even at younger age babies do understand what we tell them.. | Sep 23, 2017
I believe it is better to restrain and control one's tempers as we are angry with child's behavior and not the child which can be corrected without even scolding the child. we can wait for the right moment and discuss the same with the child when he/she is in a good mood and is ready to listen. it's better to leave the room at that very instant and give ourselves some time to deal with our anger so that child doesn't become a soft target.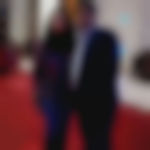 | Sep 23, 2017
Here are some tips for what to do when you feel like spanking: Get a grip on your own anger. Grit your teeth and admit that you feel like walloping your kid. Then commit not to do it. Remind yourself that this is an opportunity for you teach and for your child to learn. Often children have to do the wrong thing on their way to doing the right thing. And yes, for that there is a consequence. Let the child know that whatever the behavior was, you are stopping it. Remove the child from the scene of the crime. Say as little as possible. "There is no throwing balls in the living room!" using your low, slow, icy voice. Mean business. Remove and isolate your child to a safe place away from you and the scene. No words. The key is to DISENGAGE. Do not give your attention of any kind, negative or positive. Nothing. | Sep 23, 2017
what u think on this | Sep 23, 2017
Shital Kasturkar you practice for being more patient with ur child to avoid such things in future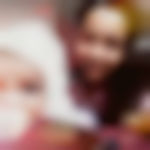 | Sep 23, 2017
my baby is just 8 month old but I m shure in future facing same problem | Sep 23, 2017
i am also looking answer gor same Sikhaji | Sep 23, 2017
thanks for replying Amit ji! i agree gusaa to bhut aata hoga , usey control kaise kartey hai. I am trying to find anger management techniques here which work best in ur case. | Sep 23, 2017
loose our patience many times
More Similar Talks
Top Parenting Talks