Parenting
Love to watch POGO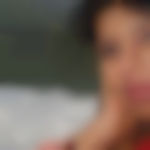 Created by

Updated on Sep 05, 2015
Hi, My Kid is 5 years old , he is too much addicted to Chotta Bheem & cartoon channels , We tried so many times to avoid ...if we are not behaving as per his demand then he starts arguing & back answer. Day by day as he his growing but study is in increasing but he is not able to write fast in class, he is good in oral & visual study but he is very very lazy in writting. If possible kindly advise on following points. 1. How to reduce his TV watching. 2. How to enchance him for fast writting. 3. How to tackle his short temper behaviour & back answer. 4. He never eat anything by his own, If any one feeds him then only he eat...
Kindly
Login
or
Register
to post a comment. | Sep 08, 2015
If he doesn't eat, tell him children who do not eat with their own hands,remain small as compared to their agemates. Read out stories from net , which reinforces the same. Show him how he is becoming taller with each passing day by feeding self . Hope this helps! | Sep 08, 2015
4 th issue of not eating on his own. Give him a small serving in a plate. Serve everything that u r eating and make him sit along with family members on the dining table. on finishing small portion he could be praised by all members. Set an example for him to follow by finishing yr plate. | Sep 08, 2015
3rd issue :answering back and short temper. let him know the difference between clarification and answering back. U could tell him if he wants to say something :he could seek permission,say it in a gentle and polite tone keep his point of view . Raising voice, using harsh words or and answering back is not acceptable. The moment his resorts to latter,u could leave the room immediately, avoid arguing with him. Do not talk to him for few hours. Let him come to u or u could approach him At some other appropriate time,ask him how he could have handled that situation better. What he thinks should have been avoided? On ocassions when he behaves well he could be rewarded with his favorite food, extra time for TV viewing,etc. If he still misbehaves give him time out or deduction of time for viewING TV. show him other options like Nat Geo, Animals planet, Cbeebies etc. U could watch along with him to develop interest. Ask questions like what he found intersesting ,collect pictures as well as information about animals/birds he watched. Make him a nature lover. While u take him to the park or for picnics make him listen to sounds of birds, click pics and paste them in scrap book. Share with his father or grandparents what he watched. He could make a project on the same. | Sep 08, 2015
2nd issue for fast writing: writing fast comes with practice. Ensure he is holding the pencil correctly. His posture is correct. There are no distractions around. He is sitting on his study chair. Make him write one page everyday say to begin with start with dictation. Give him 20, three letter words to learn. This could be from his text books. Give him dictation which he has to finish in a stipulated time frame. Make him practice those 20 words for at least a week. Give him marks on the basis of his performance and a star for neat handwriting and one smiley for writing within stipulated time frame. Similarly u could ask him to write one page in his dairy everyday. This could be about how he spent his day, the best part of the day,the not so good part and one message he learnt. You could also inculcate reading habit by making reading a chapter from a story book a ritual before sleeping. To begin with u could read out stories to him and once he able to read words, he could read out a story to u. | Sep 08, 2015
Hi Darshna ! Take one issue at hand. Bring change in the style u have been dealing with it. For example 1st issue Reducing screen time. Set his routine,allocate time for indoor play, physical activity,studies ,rest and screen time. Rather than repeating yrself again n again to stop watching TV ,u could make it interesting by telling him he is allowed to watch TV for one hr in a day. If he wants to watch for extra time he need to earn points. On a blackboard write marks: 5 minutes extra for switching it after exactly on hour, 5 minutes extra for following instructions,5 minutes extra for not answering back etc.. And likewise deduct marks without argument for bad behavior . u can be lenient also at times. So in this manner he would learn to earn for extra fun.
More Similar Talks
Top Parenting Talks