Parenting
low confidence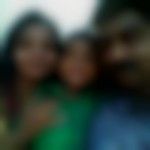 Created by Updated on Feb 09, 2017
my son is 4 and half years old he is very active in home but as soon as he reach school he is totally different,in his parents meeting when we were there he hides himself behind us,however his teachers encourages him to be more open but I didn't understand why he behaves so,earlier there was a solo dance competition in his school so I asked him will you interested in participating in it he agreed and I taught him dance steps and he was doing quite well,to build his confidence I used to make him dance in front of all family member I asked him several times will u dance in front of so many children he says yes mama u call my name I will show u how I will perform but on the event day as teacher called his name and take him to the stage he ran away saying I can't do in front of so many people I am afraid, I tried my best to convince him but he didn't I was very upset at that day, that was really a sad moment for me, can anyone give me suggestions how to build confidence in my son..
Kindly
Login
or
Register
to post a comment. | Feb 18, 2017
hi, mi daughter is 5 yrs and doesnt listens to us most of the time, at the same time she is so naughty. good in studies and active in sports. plz advice | Feb 18, 2017
Yes same problem I hv faced on my child's annual day.... she practiced a lot for event but on that day the moment they were called to present on stage she cried a lot and not perform too..... pls advice how to buit a confidence in child | Feb 18, 2017
don't compel him in such way. it willbe automatically corrected by himself. if u compel him the result will be negative. u or someone else might have threatened him about teachers. so leave him. he is having talents so don't. worry.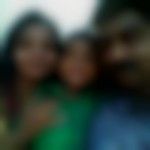 | Feb 09, 2017
thank u so much | Feb 09, 2017
hi Soumya Subhash! yes , it's frustrating for the parent when u have put in so much of efforts and it all goes waste just because the child just didn't open his mouth on the d day. trust me it was equally frustrating for him and he must have felt pathetic himself for not being able to perform . he practiced so much and was sure just till one minute before stepping on the stage that he would give his best shot . but the moment he stepped on it, his fears overpowered him and he felt crippled , his mind stopped working and he felt short of words and probably forgot everything. he had no intention to hurt anyone. Soumya this is not child's or your fault. probably we too have been through the same stage in our childhood. now that we have recognized the problem area , let's take baby steps and start working towards it. let's begin by building a rapport with teachers. the first thing they should do as child enters the classroom is give a hug to him and make him sit in her lap and break the ice by talking to him for 5 minutes everyday. I am sure this would help him overcome his inhibitions. secondly he should be asked in class to help the teachers by picking up notebooks or helping them distribute sheets or anything and then praising him and hugging him again. thirdly, looking at his strengths and giving him an opportunity to display those . for instance drawing, dance or art or music or sports etc. and praising him for participating. this should take some time and u would definitely notice a change in your child. slowly giving him one line to speak in class and gradually to 3/4 lines on a mike in class and finally moving on to stage. Meanwhile Soumya u could keep practicing at home with him on Mike . the louder the praise and more the hugs, the better it gets. all the best. tkcare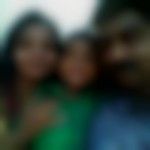 | Feb 09, 2017
thanks | Feb 09, 2017
Hi Soumya, don't be sad because your son was not able to perform during the event. There is a huge difference in performing in front of family members and performing in front of strangers. Ask his teacher to keep encouraging him to stand in front of the class to read or recite that will build his confidence. Let him go on to the stage.
More Similar Talks
Top Parenting Talks