Health
Low Hemoglobin Created by

Updated on Oct 08, 2013
Dear Mums, My daughter is 2. 1 yrs. She has got lower respiratory tract infection. we did a blood test and it shows her HEMOGLOBIN 7. 6 which should have been 10 or 11. We are strict vegetarians. Dear mums please let me know how can i increase her hemoglobin naturally. She hates solid food and spit it out. earlier she used to eat well but now from last few months feeding her is the biggest problem and meal times stress me a lot. As i need to invent a way to feed her. Kindly suggest some foods which i can give her for iron. Thanx Deepti
Kindly
Login
or
Register
to post a comment.


| Jun 07, 2016
Make her eat alot of drumsticks and soup made of drumstick leaves. | Oct 10, 2013
Thanx Anurima and AM. Yes doctor will start once her fever goes away. thanx all for your support | Oct 09, 2013
Dear Deepti. My daughter too had a drop in her hemoglobin level soon after her infection. She was also an extremely fussy eater and would only drink milk. Since her immunity was compromised, the doctor had prescribed a medicine to boost her iron levels. She had to take it for one month and her iron level was in the normal range after that. She was asked not to go to the playschool for a few months until she was totally fit as the chances of catching an infection were very high during her recovery period. You could speak to her doctor and ask for a supplement as if she is a fussy eater, chances are that she will not get the required amount of iron from her diet. This will help in her speedy recovery too. I can completely feel what you are going through Deepti.. Hope this helps. | Oct 09, 2013
Hi Deepti.... I will suggest you very simple food which contains high Iron. I net searched whn my son was young n doc diagnose him amenic. 1. )Sesame seeds (in summer soak overnight as it too hot) in winter u can give as it is. You can put half spoon of sesame seeds in dalia, oats, suji kheer or rice kheer. you make its powder. It contains high calcium n Iron (2) u can give Dates syrup.. u can use instead of sugar in any of abv food. (3). Raisin 5-10 no need to soak... after soaking it becomes tasteless. (4). You can make powder of black channa and make its chapati... ,,just put one or half spoon in wheat flour.... (as adding chana powder roti becomes hard) You can make its dough using milk instead of water it helps to make chapati more softer. (5)make powder of Almonds... put in her chapati or any curd/ dalia or any other thing. If you will give all abv her regulary... trust me her HB wud b normal in less than a month. for the last 2yrs i give my regurlary his HB is abv then normal range now. All the best.. tk care of little one. Sesame seeds... and dates r very high in Iron. If u cannt give all abv just concentrate on these two. Things wud find soon. | Oct 09, 2013
Thanx Shikha and admin, it seems she is hetting well but very slowly. | Oct 09, 2013
Hi Deepti! It is very disheartening to know that Harivansha is not well. I believe if she is on medication should be alright very soon. It is quite normal in children to have a loss of appetite when they are not well. Many children at this age are not use to having solid food. If she does not like solid-food u cud mash it or grind it or even puree it. Some of the sources rich in iron are dalia . U cud make vegetable dalia at home evreyday u cud put beans, bottle gourd, pumpkin, peas, potato, carrot put it in mixer , put 2 spoons of desi ghee ,put dalia , dal ( moong/arhar/orange ) add vegetables salt haldi n in cooker let it be thr for 10-15 minutes. U cud give it as it is or strain it. Or u cud try give whole grain cereals, breads, tofu, sprouted dal, green leafy vegetables in any form as parantha, sandwich. Give one egg everyday,boiled semi solid. Almonds, raisins are again a good source of iron. It is advisable also add VitC rich sources in her diet like mausambi, tomatoes, strawberries, etc. which help in iron absorption. Hope she gets well soon.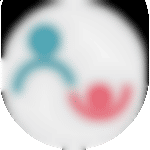 | Oct 08, 2013
Hi Deepti! You may find this article handy. https://www.parentune.com/parent-blog/7-most-essential-nutrients-for-your-childs-growth/325
More Similar Talks