Babycare
Low supply of milk Created by

Updated on May 18, 2016
Hiii is it ok to stop mother feed @7 mnths (due to lack of milk supply). How else my son get enough immunity. Pls advise
Kindly
Login
or
Register
to post a comment.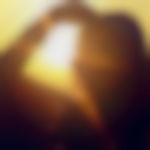 | May 19, 2016
Though it might initially because the body is adjusting to hormonal changes.. But dont worry breastfeeding will not get affected because of periods. | May 19, 2016
Thanks alot neha i will surely try with it.. he was having my feed before my mensus starts. During tut period he s refusing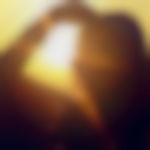 | May 19, 2016
Since you have mentioned that your baby is 7 months old.. Means that u are giving your baby semi solids along with breastmilk.. Still u have to nurse your baby along with semi solids so that your milksupply doesn't get affected.. Let us suppose your baby is hungry, First offer both breasts and give your baby breastmilk and then give semi solids.. That too in small proportions.. Remember babies stomach is the size of his/her fist.. Dont overfeed your baby just because your baby has crossed the 6 month breastfeeding mark.. You should at least nurse your baby 6-7 times in a day and one of these feeds should be a night feed.. I hope this helps..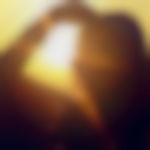 | May 19, 2016
Drinking water will increase your trips the washroom.. however, u should drink enough water for your own hydration and eat a nutricious balanced diet irrespective of whether you are breastfeeding or not.. Herbal supplements like shatavari wont help.. They can only maintain milk supply but will not increase it.. Rather than spending money on shatavari try using methi seeds to "maintain" your milk supply.. Again I am saying these things wont increase your breastmilk.. You can soak 1 teaspoon of methi seeds in water in a bowl at night and drink it in the morning.. Then again soak seeds in the morning and drink it at night.. Methi has other vital properties like cutting down body fat, relieves knee pain, purifies blood.. Now coming to the question of low milk supply.. Its a simple game of demand and supply.. The more baby nurses the more milk your breasts will produce.. See your baby is nursing effectively and offer both breasts at a feed.. You should always feed the baby on demand.. Nursing should be frequent.. | May 19, 2016
Thanks for ur comment. Will try for sure | May 18, 2016
please make sure you drink loads of water, keep your body hydrated. also dill leaves is one of the best leafy vegetable to increase breast milk. it v worked for me, you can try that too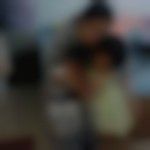 | May 18, 2016
u should increase ur milk supply by taking a balanced n nutritious diet.. please buy shatavari kalp from the chemist n mix in milk n u drink ur milk flow will be normal. atleast feed till 1 year. | May 18, 2016
If your baby is 6 months or above start with semisolid food.. but do continue to breastfeed atleast till 1 yr.. you can have shatavari powder twice a day in milk.. or soak jeera overnight and have that water in the morning to help with breast milk supply.. and do consult with your doctor.
More Similar Talks
Top Babycare Talks