Parenting
managing toddler alone Created by Updated on Nov 03, 2016
hello mummies. this question may sound a bit weird but it is a very important one. How do you ppl manage going to bathroom when you are alone. at home with your toddler? Till now I was with my in laws so never gave it a thought. now m shifting back with my husband, who leaves for office in the mng andcomes back late in the evening. wondering how to manage?
Kindly
Login
or
Register
to post a comment. | Nov 03, 2016
when my hubby s at home I feel I m n heaven | Nov 03, 2016
heee the weird situation for us my daughter is 2. 7 still she b with me in bathroom before it was ok but niw I m trying to keep her out I use mk a call to my mom n I ll gv it to her at tht time I finish my wrk ..uffffff its soo tough when u r alone with kids. . while cooking too I use to place in kitchen n then I fo my wrk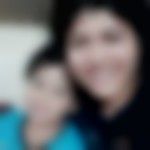 | Nov 03, 2016
it's very difficult but if u can find a maid for morning till evening ull be blessed..... seriously. it's not that if ur working mom than only u can a maid even if ur at home u sud have a help it's not easy. specially with toddlers as they keep doing something the other so if one is in the bathroom maid can keep a eye on him. my son is 19 months n I have a 12 hrs maid n it's a blessing. we also live alone my husband leaves at 12 so we both manage cooking n rest if the things in the house.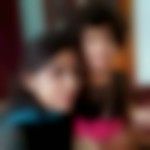 | Nov 03, 2016
it's difficult.. totally.. my daughter wud stand inside d washroom n wait for me der staring at me n smiling til I finish :P so I jus got into her habit it was never d other way round for me.. n even bath ..I lock d room door let her play Inside d room n bath wid bathroom door little open to keep a watch ..she wud feel 'ok mamma s right here'.. while cooking ,standin behind n pulling my dress calling me to play.. wat can b cooked in an hour takes two n more coz I need to switch over between her play area n kitchen.. u know I do hav a few hours maid but things r still d same.. u Wil get use to certain things.. no choice :) don worry it's a period u Wil hav a busy time but Wil pass on :) enjoy :P
More Similar Talks
Top Parenting Talks