Parenting
Managing two kids at a time of 2 and 3 years old in a joint family Created by

Updated on Oct 14, 2013
Hello.. am a housewife nw. I left my job with a mnc wen i had my elder daughter who is now 3. 5 years old and also a son of 2. 5 years old. We stay in a joint family. Since they are same age and small, they do not understand the concept of sharing and fight a lot. Often my time is spent resolving their fights and making them eat ;which ;like any other kid they make my life miserable and stressful. My daughter is in nursery and son has just started with playschool; so have to manage with her homework and revisions. To add to the stress are the family members and elders who often judge and pressurise my parenting for my kids giving a very little space for myself And making me very stressful and irritable which leads to anger outburtsoften on my kids nw. Wanted to ask how do i nuture my kids without making myself mad since they have become very aggressive and stubborn. Am worried that my frustrations due to stress are hampering my kids' attitudes.. Looking forward to suggestions Regards Neetie
Kindly
Login
or
Register
to post a comment.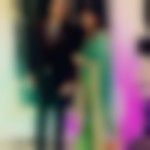 | Jan 14, 2019
ohw ..u r not alone.. we all go thru this on a daily basis.. but now i hav made it clear in my mind that theres nothing called as right parenting.. these are all ways to make us mad.. which u shudnt allow urself to become.. hell wid those ppl who wnt to throw there piece of mind on us and make our kids and our bond miserable .fyt for it if needed. so they can keep shut in future.. do wat u feel is gud for u. at times u might hav to leave the most imp of ur work and tim jus to be wod ur kids as this precious time wil never com bak. happy parenting | Oct 15, 2013
You may also take a look at this blog (in addition to the ones suggested by the Administrator). This will help with tips to deal with stress. Here it is: https://www.parentune.com/parent-blog/little-ways-to-make-your-child-happy/352 | Oct 15, 2013
Dear Neetie. It is indeed a difficult stage. My kids are about 2. 5 yrs apart and the sibling rivalry drives me crazy too. I lose it and am stressed most of the time. Though I do not live in a joint family, I do understand what you mean when you said about opinions and suggestions pouring in from all around. That doesnt stop even if you live away from the extended family! The posts by the mommies above have been very useful for me too. Neetie, try and keep calm, count till 10 if you feel agitated or upset; leave the room if necessary.. There are little ways to help come out from a distressed frame of mind and we need to do it for the sake of our children. Hope you find a way to balance all aspects at home. Take care. | Oct 15, 2013
I agree... wat bettr forum than patentune.. thanks again shikha... u guys hv been really helpful.. | Oct 15, 2013
Dear Neetie! By mother's group I mean Socialise in ur neighborhood, or revive ur old circle, or when u go out to a park u will see many mothers sitting together n discussing about self. By listening to them u will get a fair gud idea that u r not alone n u wud want to connect with them. sometimes just discussing what u r going thru makes u feel better. So confide in a close friend, ur parents or an old pal. If u want u can join online forums also. Parentune is the best forum wherein u can share ur thoughts, ur problems. Rest assured u won't feel dejected or isolated here. Take good care of urself! | Oct 15, 2013
Thanks bhawna,gaurima and shikha for the suggestions.. m so much relieved after these unbiased suggestions which make me feel better about myself and my parenting already.. also suggest some mothers' forum... | Oct 15, 2013
Hi dear Neetie! Well I assume every mother who has two kids has gone through this frustration. It is indeed a difficult Job to handle two kids along with their different age characteristics, tantrums, fights, studies, wake up n sleep timings, demands etc, along with inlaws their demands, expert advise, etc. plus household chores, plus hubby's demands n mood swings etc. ur frustration is completely justified trust me! So do not feel guilty. I am sure sometimes u must be feeling -Did u leave ur job for all this ? Why did u even go in for a second child? At Least these thoughts keep on hovering my mind as I am going thru the same phase. But dear Neetie take it this way when both the kids will be grown up say in 3 or 4 th standard,they will not b having time to come bk to u n wud definitely enjoy each other's company. they will fight with u for each other. So take it as a phase which will pass by soon. Now coming to u , it is advisable please think about something which u always wanted to do , or a dream u wanted to pursue, for example u wanted read a novel, surf on net, learn dance or music. Bring a change in ur looks , get a funky hair cut, experiment with ur clothes, jewelry, etc. Take two hours In a day for urself, without thinking kids are awake , or will be neglected. Pass on the responsibility to ur in-laws to tk care of them when u r with urself in those two hours without thinking about their reaction. This will help u unwind n also will give u the strength to take the left over day as it comes. This feeling of neglecting self is building on frustration for which u need a vent. U shd also join mother's group who have same age children, share ur experiences , listen to theirs , learn to tackle frustration and anger. I am sure u r doing a wonderful job as a parent, but now u need to b little selfish n spare some time for urself too. N trust me kids won't feel neglected, rather they will b surprised n happy to c change in ur behaviour. Hope this works! | Oct 14, 2013
Dear Neetie ... no doubt you must be having a tough time and having said that I also believe that you are capable as a mother to give best to your children. Though I wish to share a lot on this and here sre some suggestions - to manage the family front - that you may find useful >> 1) Don't block your own emotions ... share what and how you feel... your stressors and how you want to contribute to the well being of the family members. Be prepared that you might get some advises from the elders in the house that you may not like. Just accept their good intentions. The idea is to let everyone know what you are going through and not let the pressure build so such so as to blew your lid off. >> 2) Seek compassion and help around the issues from the family members that you go through with your kids- this way they will understand and appreciate your efforts and end up supporting you more - so TEAM up :) >> 3) Love yourself unconditionally.. pamper yourself when kids are not around or are sleeping ...nourish yourself, fill yourself with so much love so that you are able to give in abundance. Remember 'Me time Magic' :) | Oct 14, 2013
hey neetie, i completely get what you are going through, an effective way to msnsge this could be to designate time. Pre decided time schedule wheather it is when the children are supposed to be with the grandparents or when they are going to do the homework , will bring a lot of clarity. It is this time that one can effectively manage the time. I struggled with something similar when i had my nephew visit ( he was with us for 2 months). Since my daughter and he both were a year apart they would frequently get into fights and they both do not have a sibling so sharing also came quite hesitantly , i was going nuts. Then i decided to divide the day into parts and form a schedule, when it was study time and they would get into and argument over a sillly pencil , i would just remind then that this time is study time and not bickering time , similarily i would constantly ask them to remind themselves the positive qualities of each other ( even when they were fighting). Schedule is what kept me sane. As for the in law intervention well , we've all been there.... numerous suggestions are given on everything starting from food to handling to studies, i take what i can and am willing to, sometimes it works (when my daughter was sick, a lot of things ;home remedies worked and i was glad she was around) other times i do not let the pressure get to me. I listen to the advise but adopt what i can do without breaking my back or values. The best thing you can do to yourself is not let things get to you ... otherwise it will start pulling you down . Hope this helps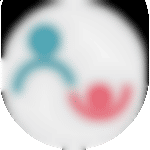 | Oct 14, 2013
Hi Neetie! Thanks for sharing. You may have a look at the given links to some blogs that you may find relevant: https://www.parentune.com/parent-blog/7-tips-for-parents-to-control-angry-outbursts/335 https://www.parentune.com/parent-blog/handling-aggression-in-children/198 https://www.parentune.com/parent-blog/sibling-conflicts-and-beyond-nurturing-kids-dynamically/296
More Similar Talks
Top Parenting Talks