Health
Marriage Created by Updated on Oct 12, 2016
My lo is 7 month. On Friday we are going to a marriage from faridabad to west Delhi. I will not able to Brest feed my child n my baby didn't drink from milk.. please give me suggestion how can I feed him food
Kindly
Login
or
Register
to post a comment. | Oct 13, 2016
Thanku so much tejal I will do the same n will carry chikko with me as well.. | Oct 13, 2016
Hi try chiku in evening as it's just one day. Secondly for cerelac if you are giving in lukewarm water then take thermostat and lukewarm water in that. Cerelac feeder are available in market so you can buy, mee mee cerelac feeder is good. Dont prepare cerelac in advance, prepare when you want to give it. Hope this helps. Just an suggestion also take spoon and bowl (regular feeding utensils) or practice with cerelac feeder some days before. Hope this helps. | Oct 13, 2016
Thanks a lot friends.. travelling time is 1 hour but in marriage I will be there for 4-5 hours.. my confusion was can we give fruits in late evening as there is cold weather a now.. else I will carry a cerelac n biscuit m fruits.. but with spoon bowl it will difficult to feed so please suggest weaning bottle | Oct 13, 2016
Than ita fine. Go ahead. If you have already started with fruits and cerelac than it's ok to go ahead with way you have planned. Keep fruits like banana, chiku so you give him during traveling. | Oct 13, 2016
in marriage ceremony u can offer mashed daal ,mashed banana... | Oct 13, 2016
it is okay ,to not beast fed for 4 to 5 hours, as he is 7 month old, u can give other things. r u talking abt 4 hours in traveling or marriage duration? | Oct 13, 2016
I am not at all shy in feeding I am wearing dress in which it's difficult to feed.. except feeding can I feed him fruit cerelac but how to feed him cerelac there is any bottle available for cerelac so that I can feed him.. rest before starting for marriage I will feed him fully so that he will not dend atleast for 3 hours I will be there atleast 4-5 hours.. | Oct 13, 2016
Take dupatta or feeding cover. Baby should be feed whenever they demand. Feeding is a good thing, wear dress, kurta or saree like that so you can feed baby. Turn your back from crowd and do feeding, there are many ways to feed, but before that you have to be confident about it. There is nothing wrong in feeding baby.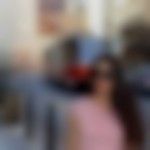 | Oct 12, 2016
try to go aside and do... there is nothing to shy or hide afteral u r mumma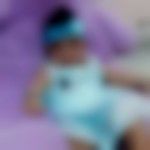 | Oct 12, 2016
why u ll not able to bf? yaar mumma hi aise bolne lagi to baccha kis ka muh dekhega ... plz chahe jo b prob ho use side me rakho n use feed karna
More Similar Talks
Top Health Talks