Food and Nutrition
Meal plan for pregnancy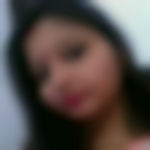 Created by

Updated on Jun 09, 2015
hello frnds, I am pregnant with 2nd month. don't want to eat anything. plz suggest what to do.
Kindly
Login
or
Register
to post a comment.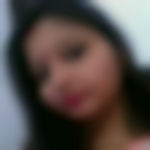 | Nov 18, 2015
Thanks guys... now m in 7th month and still the problem is same.. waiting for 2 more months then I will be a mother after so many sufferings... but my in laws says me to work a lot.. no tym for rest.. I m tired of making them understand that it's imp to rest as well.. | Oct 27, 2015
Harmones to be blamed... I m in my last month and what you wrote sounds very familiar, though it was not that bad but yes I became too sensitive to smells. Most importantly try to find what you like. You can try nuts and fruits with icecream... take whole milk plain vanilla if you want. Take small meals... eat every now and than... I wasnt liking roties that much so use to go for rice, saute veggies. Avoid spice as much as u kn and also greasy stuff. Also go for crackers and biscuits (health food section) these should help u keep something in... I also use to keep amla and dry orange with me to get rid of those vomit feelings. Have your prenatals at night last thing before sleeping. And rest hang in there u vl rejuvinate in just couple of months. Best luck. | Jun 22, 2015
Hi Renu, unfortunately what youre feeling is normal during the first trimester of pregnancy. Good news is you will feel normal again from a food point of view post the third month Dont worry too much about it, eat what you can. Take your time to consume what youre eating but try to take it in. If youre vomitting though and not able to retain the food, consult your doctor, they will prescribe an anti nausea medication. Just a couple of months hang in tjere and you'll be fine!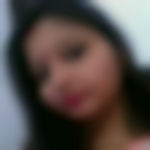 | Jun 12, 2015
Thanks frnds, hope I can do it.. but what ever I eat is vomitted.. I thinks that pills wala option I too need to take.. I will consult my Gync | Jun 10, 2015
Renu A, if because of nausea, you are feeling this ways, consult with your gynae. there are very safe medicines which help control nausea. I had the pill for all my nine months of pregnancy, had a safe delivery, and a normal happy child. Your gynae can tell you the name of the medicine... it is better for yourself and your child, to eat a medicine and then have food, rather than go hungry.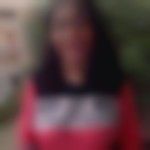 | Jun 09, 2015
Hi Renu, you are having a normal phase in pregnancy wherein we either develop liking or aversion to food. Though in first 3 months our requirement for nutrients doesn't increase still good nutrition through food just can't be overlooked. Here are few suggestions for you. Eat small and frequent meals. A small meal could even be some fruit shake or juice. To avoid morning sickness you can have a cracker, a biscuit or apple. Don't go for large, heavy meals. Avoid too spicy and fried food. Include fruits, green leafy vegetables,salads, sprouts,whole grain cereals in your diet to avoid constipation and these are also good source of iron. Include milk & its products in your daily diet to get sufficient calcium. Hope it helps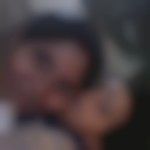 | Jun 09, 2015
Never skip your food and your healthy snack (fruits and sprouts)... as they provide the essential nutrients for your baby.... even though you might Puke as soon as the food into your stomach... when i was pregnant with my son, i never skipped my food intake... my daily routine would be... wake up by 5 and a glass full of oats or multi grain porridge then u used to go for a walk for around 30 to 45 mins and after coming i used to take a glass of milk later breakfast by 8. 30 followed by fruits around 10. 30 and lunch by 12. 30 or 1 pm followed by fruit or sprout snack around 3 pm... and a glass of milk around 6 pm... and dinner by 8 pm and post dinner walk around 9 to 9. 30 then a glasd of milk by 10 and back to bed... along with this i had a nonstop routine of eat puke eat puke eat puke till my 5th month... but still i didnt skip my food... at the end of my 10th month i had a healthy baby weighing 4. 44 kgs through normal delivery(to mention i had a supportive husband and good work situation... that's y i was able to make it)... and also never worry about your weight gain... because i myself gained around 20 kgs(62 to 82. 5) but rapidly got reduced post baby birth due to effective breast feeding and moderate exercise... now my baby is 20 months old now he weighs 13. 8 kgs and i weigh around 65 kgs... so keep going have a happy and healthy pregnancy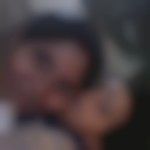 | Jun 09, 2015
Never skip your food and your healthy snack (fruits and sprouts)... as they provide the essential nutrients for your baby.... even though you might Puke as soon as the food into your stomach... when i was pregnant with my son, i never skipped my food intake... my daily routine would be... wake up by 5 | Jun 09, 2015
Hi Renu A, Good nutrition is never more important than when you're pregnant. Pregnancy is indeed that one special time of your adult life when gaining weight is applauded and eating every two hours is encouraged. Gaining enough pregnancy weight is the major signal that you're eating enough to support your baby's needs. Depending on your pre-pregnancy weight, most normal-weight women should aim to tack on between 25 to 35 pounds. How to meet your nutritional needs: Drink up. Ensuring you consume enough liquids is more important than a aiming for a certain caloric intake. Aim for eight glasses a day (water can be swapped for nausea-friendly lemonade or ginger tea). Don't overdo it. Eat six small meals a day (your body will probably let off hunger signals every two hours), which will satisfy your small appetite — instead of force-feeding yourself larger portions of food. Eat lightly. For the moments during the day when your appetite makes a brief appearance, consume as much protein and complex carbs as you can, which will keep your blood sugar stable and keep you fuller for a bit longer. Fruits such as bananas may also be easier to stomach; pair with a spoonful of yogurt for added calcium and protein. And whole-grain crackers are almost always your friend. Avoid strong-smelling foods. That includes spicy and fatty foods — which may mean skipping the Chinese buffet and opting for a grilled chicken or salmon salad. Use your good taste. Sure, variety is usually the spice of a good nutritional life. But if you find spinach makes you spew while kale is vitamin-A-OK with you, by all means, enjoy all the kale you want. You'll get back to the spinach soon enough. Change the temperature. Many women like food and drink chilled better when they are pregnant. Of course, some like it hot. See if you fit one of those categories. Take your vitamin. Make taking your prenatal vitamin with DHA as routine as brushing your teeth. Ideally, start taking the vitamin at least a month before conception, or at a minimum, at the time of conception. This will help fill in temporary nutritional gaps. Get additional help. To help combat nausea, talk to your doctor about taking additional vitamin B6 or the FDA approved Diclegis, which contains a combination of vitamin B and antihistamine (these may help decrease nausea and increase your appetite).
More Similar Talks
Top Food and Nutrition Talks
+ Start a Talk
Top Food and Nutrition question
Top Food and Nutrition Blogs