Food and Nutrition
Meal planner for a play school kid(22 months)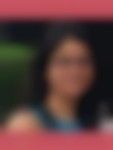 Created by

Updated on Sep 18, 2014
Hi Everyone, My daughter is 21 months old. I am planning to send her to play school starting 1st Oct. Presently she has a set routime of all the meals (Breakfast: Cornflakes/oats milk, Mid-lunch: Fruit(Apple/Pear/pomegranate), Lunch: chappati/rice, Evening: Milk shakes, Dinner: chappati/rice). I am totally satisfied with her meal routine in a day. Now I am not able to understand how would be the routime when she will go to play school. Play school usually have break time around 10. 30 and they offer rice/chappati/idli etc (heavy meal). Please guide me about the meal routine so that it would cover all those things which she is having right now. She can have cornflakes/oats + milk before going to school and she can also have lunch when she will be back but I am wondering if play school offers heavy meal around 10. 30 then she wont be able to have her lunch at 1 o clock at home. When would I offer her fruit? I am so confused. Please guide me.
Kindly
Login
or
Register
to post a comment. | Oct 07, 2014
Taruna you can give her homemade ladoos made from nutritious ingredients like ragi, soyabean flour. Add powdered sugar & bit of nuts powder in them so that it will increase its nutritional value. Make it in ghee. Initially introduce this in your weekend time in small quantities. Once she starts liking this you can give her this as a mid meal too in school too. This is an excellent snack since it is high in nutrition & tummy filling too. this is not at all time consuming to make. You can make it in weekend. Make 7-8 ladoos reday for next week. This way it can help u in ur busy weekday routine.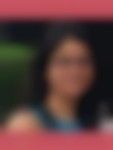 | Sep 19, 2014
I am also planning to send meal from home only... Please give me some suggestions for school meal... I uaually avoid fried food, white sugar, white flour. White rice are still ok. I have thought of veg vermcilli, veg daliya, omellate. What else I can offer her?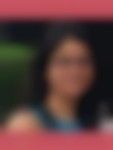 | Sep 19, 2014
Thanks you so much for your valuable suggestions. Actually I am a working mother and could not able to pay attention to what is happening when I am at work, so I have to give time and meal planner to my maid / mother in law so that it can be followed during the day. I am a very possesive mother. I have to let go few things when she will be going to school. Initially I will try to talk to her teacher that how much she had in the school, if not much, then I can offer her proper meal during lunch and fruit can be given in evening. Also she cannot eat fruit by her own because she is too small for that (just 22 months). I am not sure about other 22 months old kids. | Sep 19, 2014
Taruna, wait and watch what meals the school gives everyday and then shuffle her plan around. In fact, as of now, you don't even know whether she will enjoy the school food or not. It will take atleast a month for her to settle down. In the meantime, focus on ensuring she doesn't miss her fruits and healthy things. | Sep 19, 2014
Hi Taruna, Even i faced the same situation and felt hugely guilty that my child is not eating as much as she used to when she was at home, but the feeling gradually goes away. When you see the positives of how good the school environment is for children (they learn to eat a variety, and that too on their own, finish food in a time limit etc. ), then you are happy for the change. While you might not be able to meet all the snack and meal times quota, focus more on nutrient food groups than number of meals. Carry a fruit with you when you go to pick her up; give things to her in combinations such as dahi with a mashed banana in it during lunchtime etc. this way you should be able to meet the target. | Sep 19, 2014
Hi Taruna, These changes are obvious to happen and so don't worry. As she will grow further, her number of meals will come down and quantity of each meal will increase. Your food plan for her is excellent so what you could do is make minor changes to it... along with her cornflakes breakfast in the morning, give her a fruit too (reduce the amount of cornflakes/oats as perhaps she will be having enough carbs in school too); in the afternoon, depending on how hungry she is, offer her a meal but be prepared to chnge the quantities; keep a fruit in her bag that she could eat on her way to school or on her way back. hope this helps. | Sep 19, 2014
Hi Taruna, It is good to see that you manage to include all the food groups in her daily diet.. u might need to make some adjustments. Like you mentioned, if she has roti, idli at 10:30, then you could offer her a big helping of fruits at 1:00. this ways she will manage to get her fruit intake also. The rest, could possibly continue. You will also need to watch out how she adjusts... in case you feel she is not eating well at school and is hungry, then offer her her regular roti/rice lunch once she is back home and supplement a fruit in her evening snack; on days when she has eaten well at school, offer her only fruit for lunch or just a small helping of lunch. This change is bound to happen and in fact you might end up feeling she is not eating as much as she used to etc... but don't worry, take it in your stride. If she is happy with her new change, then don't stress too much even if you have to drop a snack from her daily meals. all the best.
More Similar Talks
Top Food and Nutrition Talks
+ Start a Talk
Top Food and Nutrition question
Top Food and Nutrition Blogs