Food and Nutrition
Meal schedule for toodler Created by Updated on Feb 18, 2013
Someone could help me to find some recipes for the toodlers and also suggest a meal shedule please.
Kindly
Login
or
Register
to post a comment. | Apr 03, 2013
i give my child seasame seesds, cucumber seeds they are very good for health. soak them overnight before giving to child.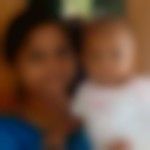 | Mar 07, 2013
Its really useful. Thanks for sharing. How about nuts?ow much nuts should be given daily? I usually give a mixture of Cashews, Walnut and Almonds, each 4 to 5 and Groundnut alone 1/4 cup. Is that rite?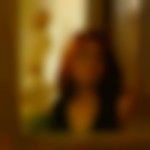 | Feb 18, 2013
Hi Dimple,Toddlers need around 1000 to 1400 calories per day. These should be administered in the form of a balanced diet divided into various small meals a day. The essential nutrients of a toddler's diet are: 1. Grains (around 80-100gms/day): The possible sources: daliya, khichdi, rice, mashed roti, oatmeal & semolina kheer, etc. 2. Proteins (around 16 gms/day): Milk, boiled/scrambled egg, boiled fish, boiled/shredded chicken, dals, cheese, curd, paneer ,etc. 3. Fruits (around 1 cup a day): Apple, pear, banana, peach, fruit smoothie, stewed fruits like apple, home-made fruit yogurt, etc. 4. Vegetables (around 1 cup a day): Cooked/boiled vegetables like pumpkin, peas, carrot, potato, sweet potato, mashed beans, etc. 5. Carbohydrates (60% of daily diet): Fruits, vegetables, milk, dals, grains etc all have carbohydrates in them. Some other carb-based foods are boiled & mashed kabuli chana, moong dal/besan chilla, sooji upma, etc. 6. Essential fats (30% of daily calories or max 50 gms): Oils like olive oil, canola oil; desi ghee, peanut butter, soaked almond paste/almond milk are good sources of fat. Note: Always consult your child's pediatrician before starting fish or eggs for toddlers. Also, feed a little of these the first time and check for any fish/egg related allergies. You can prepare a weekly diet chart based on these essential foods.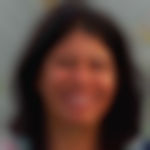 | Feb 18, 2013
https://www.parentune.com/parent-blog/healthy-and-fun-food-options-for-your-toddler/195 - here is the link too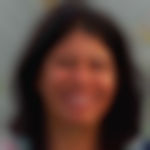 | Feb 18, 2013
hey dimple !! there is a great Blog along with photos and recipies on the site for foods for toddlers, it helped me a lot . hope it helps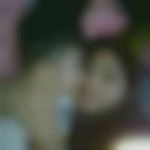 | Feb 18, 2013
How much ? - For the quantity refer this-> •2 cups dairy (1 cup milk or yogurt; 1 cup = 1 1/2 ounces natural cheese or 2 ounces processed cheese) •4-5 ounces grains (1 ounce = 1 slice of bread; 1/3 cup ready-to-eat cereal, or 1/4 cup of cooked rice, cooked pasta, or cooked cereal) •1 to 1 1/2 cups fruit (fresh, frozen, canned, dried and/or 100 percent juice) Emphasize whole fruits rather than juice. •1 1/2 cups vegetables •3 to 4 ounces protein (1 ounce of meat, poultry, or fish; 1/4 cup cooked dry beans; or 1 egg)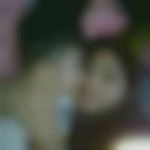 | Feb 18, 2013
You may want to some ideas from below: •Low-fat milk (It's okay to switch to low-fat or nonfat milk once your child is older than 2, but check with your child's doctor if you have questions. ) •Other dairy (diced or grated cheese; low-fat yogurt, cottage cheese, pudding) •Iron-fortified cereals (rice, barley, wheat, oats, mixed cereals) •Other grains (whole wheat bread and crackers, cut-up bagels, pretzels, rice cakes, ready-to-eat cereal, pasta, rice) •Fruits, sliced fresh or canned •Dried fruit, soaked until soft so it won't pose a choking hazard (apples, apricots, peaches, pears, dates, pitted prunes) •Vegetables, cooked and cut up •Protein (eggs; cut-up or ground meat or poultry; boneless fish; tofu; beans; smooth peanut butter) •Combo foods like macaroni and cheese, casseroles •Fruit and vegetable juices Does it help?
More Similar Talks
Top Food and Nutrition Talks
+ Start a Talk
Top Food and Nutrition question
Top Food and Nutrition Blogs