Health
medication Created by

Updated on Nov 07, 2016
hi friends.... my baby have cough and cold ...and doctor prescribed antibiotics, and because of antibiotics she got horrible loose motions... is ny body having the same experience? doc also given ascoril LS and maxtra? is it effective?
Kindly
Login
or
Register
to post a comment. | Nov 07, 2016
thanx a lot to everyone for your valuable comment s..... | Nov 07, 2016
thanx tejal... but loose motion is bec of antibiotics not maxtra | Nov 07, 2016
I have had the same experience with my LO. He was prescribed antibiotics for cold n fever and the next day he started having loose motions i rang the doc and he askd me to stop using it. So plz hv a chk with ur doc if u can still continue using it. | Nov 07, 2016
Soniya I am too giving maxtra presently and my son never had loose motion. You can carry aome useful home remedies prescribed in the blogs of the Parentune. Regarding loose motion if your baby crawl or tries to move this can also be one of the reasons as they tend to put figures in mouth. Just check in that way also. One more thing I want to add that take your baby to pedc for loose motion.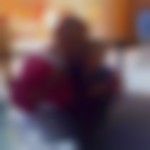 | Nov 07, 2016
Yes soniya!!! Its normal for baby to have loose motion after anti-biotic... The medicines your pead prescribed are effective since my daughter also takes the same... Don't worry your baby 'll be fine... | Nov 07, 2016
Congratulations soniya and sriya for proparent of the week. Well regarding vaporizer @sriya how you found the vaporizer and was it effective? | Nov 07, 2016
sriya c d banner , we r d proparent of d week datsy Preeti congratulated us... | Nov 07, 2016
m giving her steam , today I purchased a vapouriser ...is it will be effective? | Nov 07, 2016
thanx Preeti :)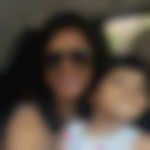 | Nov 07, 2016
Hi sriya, can i have your number?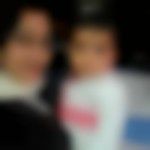 | Nov 07, 2016
hi preeti sorry but didn't get you!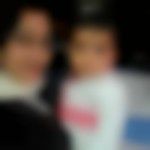 | Nov 07, 2016
i understand then i suppose you should go for nebulizer it works really fast and don't get frustrated as baby cold takes tym my sons influenza dose got delayed by 2months due to this cold! | Nov 07, 2016
Hi my pediatrician suggested us to nebulize baby. And it really worked. We nebulize only three of four times and could see the results. Ask your doctor to prescribe those medicine for nebulizer because without prescription you will not get it from anywhere. IT IS REALLY EFFEVTIVE.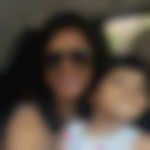 | Nov 07, 2016
Hi Sriya and Soniya- congratulation for proparent of week | Nov 07, 2016
so m getting frustrating | Nov 07, 2016
hi sriya, my baby is suffering from cold since 1 month, doc already prescribed 2 antibiotics... first(augmentin) but no relief, and then opex CV , still no relief and after dat azithral then I taken second opinion wid other paediatric then she told me to give nly maxtra and ascoril not azithral bec my baby is nly 5 ...so she told no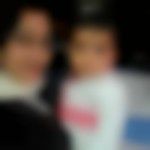 | Nov 07, 2016
hi my baby has the same issue ascoril n maxtra are ok. what antibiotic has the doctor prescribed? my son was given althrocine n clevam which didn't cause loose motion at all unlike switch or taxim! do ask your pead to give antibiotics of other group!
More Similar Talks
Top Health Talks