Babycare
Mera baby bahut rota h har time pata nhi ku Created by Updated on Feb 28, 2020
Kindly
Login
or
Register
to post a comment.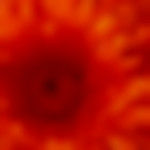 | Feb 28, 2020
vaishali hi.. ho sakta hai ki vah Akela mehsoos karta ho ya usey gas ho rahhi ho . . aap yah donon Vishay check Karen | Feb 28, 2020
Susu to jata h potty din me ek base jata h weight b bad Raha h or vo burp lene k baad dudh bahut nikalta h | Feb 28, 2020
Aap check kare ki kahi gas ya colic ka issue toh nahi? kya baby ka wajan badh raha hai aur feed thik se leta hai aur susu potty kar raha hai thik se? | Feb 28, 2020
Usko dudh pi pilao or uske baad b vo rota rehta h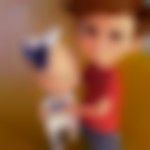 | Feb 28, 2020
Hi Vaishali, बेबी कई कारणों से रोते हैं... भूख- रात के समय में शिशु के रोने की मुख्य वजह भूख होती है। क्योंकि बेबी का पेट छोटा होता है और इसलिए उनको कुछ घंटें के बाद फीड की जरूरत होती है। कॉलिक/गैस- अगर बेबी हेल्दी है और खुश है लेकिन अचानक से रात में रोना शुरू कर देता है तो इसके पीछे कॉलिक हो सकती है। आप ये सुनिश्चित कर लें कि प्रत्येक फीड के बाद बच्चे को डकार जरूर दिला दें। दांत निकलना- जब बच्चे का दांत निकलना शुरू होता है तब अक्सर बच्चे जग जाते हैं और दांत निकलने की वजह से होने वाली दिक्कतों के चलते रोते हैं। ऐसी परिस्थितियों में आप उनके मसूड़ों पर मसाज करें, उनको एक टीथर दें । बेबी को गोद में लेकर उनको थपथपाएं। असुविधाजनक कपड़े/ माहौल- आप ये भी जरूर चेक कर लें कि कहीं कपड़ों की वजह से तो बेबी को असुविधा महसूस हो रही है या फिर ये भी हो सकता है कि बहुत ज्यादा गर्म या ठंढ़ा होने से भी दिकक्त हो सकती है। गंदे नैपकिन- जब बेबी का नैपकिन भींग जाता है तो तब भी वे बहुत रोते हैं। असहज महसूस करना- जब किन्हीं कारणों से आपका बेबी असहज महसूस करता है तब भी वे रोते हैं। अगर इन कारणों के अलावा भी अगर बच्चे लगातार रो रहे हों तो डॉक्टर से जरूर दिखलाएं
More Similar Talks
Top Babycare Talks