Parenting
Mera beta 2 month k h. ,. wo powder milk pite h... isse koi problem b h? Created by Updated on Feb 09, 2020
Kindly
Login
or
Register
to post a comment. | Feb 09, 2020
Hi naina ! Breastmilk bacchey ke liye sabse accha hai. prantu agar kisi Karanvash aap bacche ko Breastfeed nahi de paa rahi hai to aap formula feed de saktey hai. Yeh bacchon ki nutritional requirements ko consider kartey hue hi banaya jata hai. breastmilk ka sabse accha alternative formula milk hi hai. Isliye agar aapke bache ko suit ho to aap powder milk de sakte hain.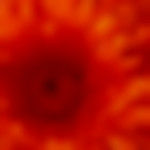 | Feb 09, 2020
naina आपको कि आप अपने बेटे को अभी ब्रेस्टफीड ही कराएं पाउडर या फार्मूला मिल्क उस केस में देना चाहिए जब ब्रेस्टफीड बिल्कुल ही ना आ रहा हो या कोई अलग प्रकार की दिक्कत हो बच्चे को जितना अधिक हो सके ब्रेस्टफीड ही कराएं ब्रेस्टफीड पूरा एक साल कंटिन्यू करना चाहिए इससे बच्चे के अंदर बीमारियों से लड़ने की क्षमता आती है और उसका डेवलपमेंट भी अच्छा होता है पाउडर दूध देते समय बहुत सारी सावधानियां रखनी चाहिए जैसे बोतल को अच्छे से धोएं उसे गर्म पानी में उबालें ठंडा होने के साथ-साथ उसे फ्रिज में रख दें उसे गंदे हाथों से ना उठाएं बोतल की निप्पल का छेद सही साइज का हो ताकि बच्चे को परेशानी ना हो और बोतल अच्छे ब्रांड से ली गई हूं क्योंकि वह प्लास्टिक के होने के कारण बच्चे को नुकसान कर सकती है
More Similar Talks
Top Parenting Talks