Parenting
Milk bottle Created by

Updated on Apr 22, 2016
Hi .. My son z about to 6 widin 2,3 days.. he ws exclusive on bf.. now i hv to resume to work. Tday i tried formula feed in d bottle. He cried a lot. He dsnt wnt milk through bottle. ..my mother in law hs to look aftr hr... he dsnt sleep without my nipple in his mouth. ..v r very much worried.. Plzzz suggest something. So dat he cn eat n sleep well without me..
Kindly
Login
or
Register
to post a comment. | Jun 06, 2016
Hey Rehanveer, you must read this blog. In breastfeeding emotions are key, must read this blog to know more - https://www.parentune.com/parent-blog/breastfeedingwhat-you-need-to-know/763 | Apr 26, 2016
Don't worry!everything will be fine | Apr 26, 2016
Thanku sarika.. i think i shud try wd cow's milk.. den i wl tell d response.. plzz pray fr d positive response | Apr 26, 2016
Hi dear! Sorry for replying late. By God's grace my daughter immediately picked up. First she was reluctant to put the nipped in her mouth but when I forcefully pushed inside then she started. I started giving her normal cow''s milk earlier but now switching to amulet full cream. | Apr 25, 2016
I hv brought avent nipple.. bt he z nt taking dat too... I started wd lactogen milk.. he didnt take dat.. now i statrted wd verka milk.. he z still nt taking dat. plzz suggest me smthing else | Apr 24, 2016
Sarika plzz tell me.. how much time did ur daughter took to accept avent nipple? | Apr 22, 2016
Try Avent Philips bottle for 0 months... nipped is just like mothers... baby will take straight way... I myself experienced... I had to start bottle after 6 months of exclusive breastfeed but she dint pick it up... I tried for whole 15 days in all situation, when she was hungry, wen she was sleepy but in vain. Then I came across Avent Philips. ..and straight away picked it up. I was so relaxed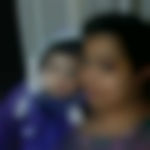 | Apr 22, 2016
U can also try bowl n spoon to feed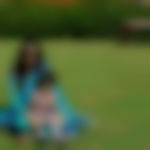 | Apr 22, 2016
Hi. If he is not taking bottle then try giving it through feeding cups. | Apr 22, 2016
N also my feed z nt dat much to b kept in d fridge..
More Similar Talks