Food and Nutrition
Milk for under one year Created by

Updated on Mar 03, 2013
Hello Parents, I wanted to know wether it is safe to give milk products like paneer, curd, etc. to a 10month old baby. ma'am giving him formula milk. Haven't started on outside milk. What is the right age to start cows milk? Parents please share your views.
Kindly
Login
or
Register
to post a comment. | Mar 08, 2013
Thanks Aashna n shreya for your views. However, I think I will avoid giving cows milk til he is a yr old.. Though I have started giving him homemade paneer, curd etc. of cows milk. He is taking it well. | Mar 06, 2013
Hi... i started cows milk for my son 6 month onwards... started wit a single feed a day... wat i did is diluted it a little water n added few seeds of sauf n ajwin, brought it to a boil, seived it n gave it to my son... he reacted perfectly well wit it... 7th month onwards gradually moved to 3-4 servings of cows milk n reducing the sauf n ajwin quantity... sauf n ajwin r traditional recepies n hav benefits of removing the harmful elements the milk may contain... | Mar 06, 2013
Hi Darshita. I had introduced cows's milk to my son when he was about 10 months old. He however, had very bad diarrhea, so I had stopped it completely. I gave him regular milk at that age because he had suddenly stopped breast feeding after a bout of a severe ear infection and also would not drink formula. But I had to resort to formula feeding and substituted with some yoghurt and cheese to make up for the daily requirement. I re-introduced cow's milk after he turned one and is drinking without any reactions. so, on the safer side, you may wait until your baby turns one or even longer, if you prefer :)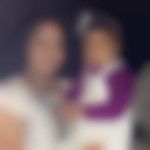 | Mar 05, 2013
Hello darshita, there is no particular reason behind me giving her lactogen till date. its just that now we both have become habitual to it. Anyways i will be starting bournvita lil'champs with buffalo milk after her second birthday... | Mar 05, 2013
Thanks Tanuja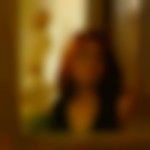 | Mar 04, 2013
Yes it is safe since curd and paneer have a special culturing process that breaks down a specific milk protein that is responsible for causing allergies. So cow milk's curd and paneer are easier on the babies' digestive system. However, always administer a very small quantity of any new food for the first time. Observe the baby for a day to rule out any allergenic reactions before giving the same food again. | Mar 04, 2013
Hey Tanuja, thanks a lot for your advice. I completely understand about not giving cows milk before one year.. However my query was that since cows milk is not safe is curd, paneer etc. made out of cows milk safe... ?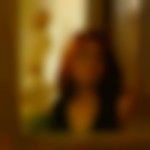 | Mar 04, 2013
Hi Darshita, Yes, babies are ready to try dairy products like curd and cheese after turning 6 months. You should just be sure that your baby can chew well to introduce him/her to cheese. As for cow's milk, please wait until your baby's first birthday before introducing it to replace human milk or infant formula , as the proteins in cow's milk can be hard for your baby's immature digestive system to digest, causing abdominal pain, bloating or diarrhea. | Mar 03, 2013
Hey Prajakta, may I know why r u still giving her formula.. ? Any specific reason.. ? You can now start on normal cows / buffalos milk rite.. ? N when did u start giving her cheese paneer etc.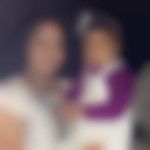 | Mar 03, 2013
Hello, my daughter will be turning 2 in the next month and i am still giving her formula powder milk. I had started giving her cheese and paneer when she was six months..... I also give her milk shakes and kheer made of normal buffalo milk.... She is ok with both at a time...
More Similar Talks
Top Food and Nutrition Talks
+ Start a Talk
Top Food and Nutrition question
Top Food and Nutrition Blogs