Health
milk indigestion!! Created by Updated on Jan 03, 2017
hi dear parents... i have recently started giving full cream milk at night time to my 2 year old baby boy.. he hadn't had any other milk then BF n since weaning ..he never accepted while milk.. just in shakes he used to have .. .now it's been 5 days that i am giving him lukewarm milk with jagrry after dinner... problem is he is crying one or two times at nights since then n goes on to his stomach... i dn know what it could be!He is not showing any other sign of milk intolerance. .have other parents experienced this??please share any help..
Kindly
Login
or
Register
to post a comment.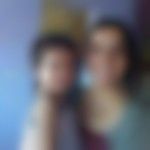 | Jan 06, 2017
oh wow cool | Jan 06, 2017
updates :flavoring with kesar worked.. also I tried jagrry n saunf flavour too... that also worked... thanx ladies:) | Jan 04, 2017
Thanks for Idea.. Will try it.. | Jan 04, 2017
Ok then.. will try that.. thanx :)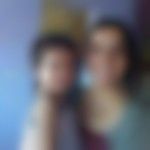 | Jan 04, 2017
yes pooja it will if you boil n stir well it does. | Jan 04, 2017
thanx nikita for the idea... does one or two strands of saffron changes the colour of milk?my baby just won't have it if he sees its white.. n make out i am trying him to drink milk... even jagrry milk also.. we give him saying it's sweet sweet juice. | Jan 04, 2017
Explained the 2 year & 3 month baby boy food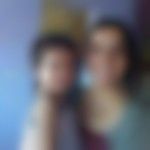 | Jan 04, 2017
dilute milk with lil bit saffron and sugar or mishri instead of jaggrey can work . i started dilute milk as per my ped's advice with my young one and it worked. May be it works with yours all the best | Jan 03, 2017
thanx for replying ashwini... yes may be dilution can work . | Jan 03, 2017
hi Pooja digestion varies from individual to individual...... my son also had similar problem... my doctor suggested me to dilute the milk with water n then gradually once u notice that baby is digesting it easily... give reduce the dilution proportionately. once you make sure that he is OK without dilution give milk directly without dilution. | Jan 03, 2017
oh is that so shweta!I have been told that it's good.. we avoid giving sugar to him.. n he never liked milk with desi khand ...so when he tasted this jagrry milk he seemed to like that!can u please elaborate why it should be avoided with milk?? | Jan 03, 2017
yes.. i have gone thru that last evening.. no symptoms resemblances.. other than this one or two minutes crying at night n going on to stomach for 2-3 minutes... thats it.. i am concerned as same thing happening from last three days consecutively... no other change in his food or anything then milk introduction..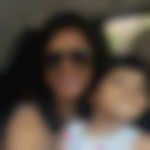 | Jan 03, 2017
Also pooja, there's a blog about lactose intolerance, you may read here, this may help. | Jan 03, 2017
Thanks for reply preeti.. i have been giving him 1 teaspoon degi ghee Daily since last some months.. he accepted that... i Dnt know if it's the fat digestion problem.. but still will try n substitute the milk ..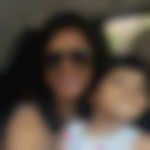 | Jan 03, 2017
Hi Pooja, you can try giving cow milk and see is there any difference?
More Similar Talks
Top Health Talks