Babycare
milk issue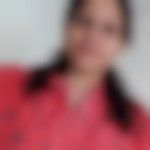 Created by

Updated on May 26, 2017
hi .. my 16 month son neither takes milk nor any type of shake or curd.. he is not taking milk in any form . what should i do...
Kindly
Login
or
Register
to post a comment. | May 27, 2017
Dont mix salt in dough just make it by adding milk. Sprinkle little salt over chappati or sprinkle little salt over round before making fold for parathas. of course you can give mashed or grated paneer. you can also use paneer available in market. But if you take a little trouble to make it at home will be much better. Just split the milk completely, filter the solids of splited milk , grind it in mixer and keep it in freez for some time. Prepare dishes from it whenever required.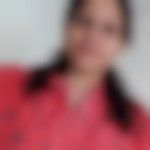 | May 27, 2017
and kya mai ise paneer de sakti hu as he is 15 months old.. please tell me.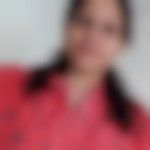 | May 27, 2017
thank u so much puloma realy i didnt think that it can be .. i will definetly try.. one thing ki kya dough me milk mix kr sakte h as we mix salt also.. to ye khraab to ni hoga.. | May 27, 2017
Mix grated paneer in the dough of his paratha, if he is able to chew well stuff mashed or grated paneer i paratha. While making dough for his chappati or paratha mix flour with milk instead of water. If he likes bottle guard, give him bottle guard puree with less milk , try jaggery insted of suger. Prepare mango shakes and banana shake with less milk and freez it ( dont add suger) . Serve him cold , it will not harm as its hot weather. If not taking the shakes just try the first option he will not know and and you can you can give milk mixed in dough of chappati or parathas. Try less than half a spoon of curd in rice or even in daal.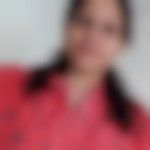 | May 27, 2017
puloma he likes bnana mango and vegetables and pratha | May 27, 2017
Runjhun tell me what he likes most , what kind of food or vegetables.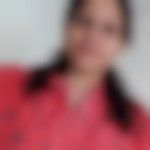 | May 27, 2017
thank u sooo much shikha and puloma for such deep concern but my condition is too bad in this case cause he badly hates suji so i cant make halwa with sweet or salt.. moreover he doesnt eat anything easily. he only likes some selected things that is a big challange.. and how can i add milk or any dairy product in vegetables. so please suggest me things only wich i can make by salt.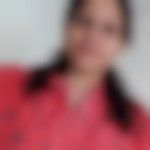 | May 27, 2017
what is this vihan i cudnt understand | May 27, 2017
hey dear, I did go through the whole conversation and hence was just wanting to stress , that she has to find a way out . we can only give suggestions dear. for instance he doesn't like sweets, but he can be given halwa without sugar in it and just nuts added to it. or probably some other way out which can be found out with hit and trial method, something might just click and child won't be able to resist it. after all we all have a same goal, to do more for our children . tkcare!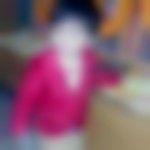 | May 27, 2017
kpiu HV | May 27, 2017
Hi Shikha, please dont mind but go through the whole conversation i have suggested the same, but her baby is not willing to take milk in any form even he doesnot like sweet stuffs, how can she feed halwa ? What can be done in this case? can you suggest kindly? even my baby was not willing si my doctor suggested eggs but Runjhun is purely vegetarian so she cannot. | May 27, 2017
hi Runjhun! I have a different take on this! milk and dairy products are irreplaceable for their obvious health benefits. try giving milk in hidden form such as in pancake, halwa, kheers, puddings, souffles, milk pops etc. one must take milk in form or the other throughout life especially in childhood. I had a case in my extended family where a child never took milk after 6 months of age and by the time child was 7years old he had undergone multiple fractures with no obvious stress or hurt on bones. His X-Rays showed poor bone health which according to doctors was definitely due to no milk or dairy products intake since infancy. Puloma I had to mention this ,please don't get me wrong. tkcare! | May 26, 2017
you are always welcome Runjhun. I can understand your concern as i have gone through the same situation.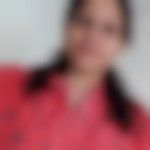 | May 26, 2017
ya thank u thank u soo much puloma for such precise description.. i will follow this... | May 26, 2017
The energy in milk comes from its protein, carbohydrate and fat content, with the exception of skim milk that has virtually no fat. Milk is approximately 87% water, so it is a good source of water in the diet. Carbohydrate,Fat,Protein, Vitamins, Minerals. Minor Biological Proteins & Enzymes. These are the nutrition that milk usually contains. Just have a look you can supplement evrything with other vegetables, fruits and grains. protein you can supplement with pulses, carbohydrates with rice, potato etc. Fat with ghee, butter, cheese . Most of the fruits are good source of natural enzymes. And other vitamins and minirals also you can supplement with food stuffs . We have no option besides trying these things. hope now its little bit clear.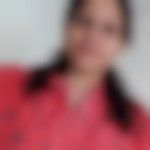 | May 26, 2017
ya puloma i agree with ur last words i think this is the phase whn they refuse. we are pure vegetarian family so cant give eggs. calcium to vegetables se cover kr sakte h but milk me jo other nutrition hota h usee kse cover krege | May 26, 2017
Runjhun, try with soyamilk if that too is not working you can give other foods that can supplement calcium. There are so many calcium rich foods: almonds, broccoli, white beans, canned salmon, dried figs, bok choy (dark green leafy vegetable), oranges and oranges juice, turnip, sesame seeds, tofu. Dark, leafy greens are incredibly healthy, and some of them are high in calcium. Greens vegetables that have good amounts of it include collard greens, lambs quarters, spinach and kale. Runjuhn try some of these it may help. My baby completely refused milk so my doctor suggested eggs , during winters daily and in summers thrice in a week. Recently when i opend freez she saw milk and asked" thanda milku pina hai" i have given her 8-9 spoons of milk in a cup with spoon and started herself with spoon ( cold milk with no suger nothing). she is about to be 3 years and now she started a little bit. so i think its a phase that they rejects but some moment may come when he will start himself. hope for the best.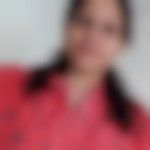 | May 26, 2017
hii puloma thank u soo much but the worst part is my son does not like any type of sweet thing thats why does not like ice cream etc. besides this worst part is he badly hates suji and oats ... | May 26, 2017
Hi Runjhun, you can give other calcium supplements like egg, oats, paneer, cheese, cook food in milk such a way that he could not guess like in oats, suji. my baby doesnot like curd : i fry rice with little ghee, half spoon curd, little onion and a pinch of salt. She willingly takes as she likes rice and cannot recognise the taste of curd in it. It is known that ice cream in limited quantities also forms a part of this group. Ice creams with natural fruits in it make a yummy as well as healthy option. As a parent you need to make sure they don't overdo the ice cream as it has a lot of sugar and artificial flavorings in it, which makes it less than healthy. Instead buying you can make icecream at home : it will be healthy, tasty and supplement for milk also. Hope this will help you a little .
More Similar Talks