Health
milk spills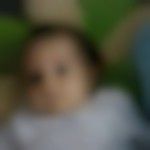 Created by

Updated on Jun 28, 2017
my 4nhalf old baby is spilling out too much milk after every few minutes from last 2 weeks.. he is always sucking his hands badly amd crying as if he is hungry.. i am feeding him after 2hours.. he takes milk and spills out whole after 2 3 minutes and its not curdled even. what is this happening?
Kindly
Login
or
Register
to post a comment.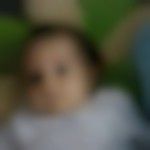 | Jun 29, 2017
ohk.. i ll try this also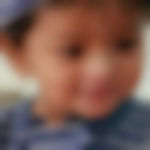 | Jun 29, 2017
Try to change his attention towards play things, music.... bcoz when my son did the same I use to be aware of removing fingers from his mouth in the scare of vomit..... and I use to make him listen music now he don't ever put his fingers in mouth.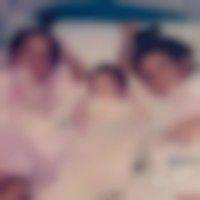 | Jun 29, 2017
don't panic, this is very normal for babies, if he splits little amount of feed. if not consult doctor immediately problem may be reflux or intestinal .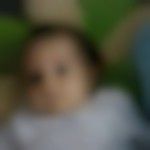 | Jun 29, 2017
i try all the day removing his fingures.. but he cries badly.. doesnt take any toy or rattle bcz he cant suck them as fingures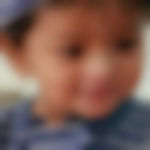 | Jun 29, 2017
Hey am a mother of 9 months baby I came across all these...... spilling milk is not a big issue bcoz once the milk enter in stomach that enough after if baby vomits that's excess milk and when baby keep fingers in mouth try to remove fingers bcoz of that also baby's may vomit.... it's my experience....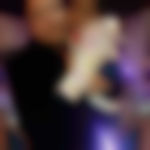 | Jun 29, 2017
My baby is also facing this problem sometimes but when I asked my pediatrician she gave no med n said sometimes she may be taking extra feed that is y this happens and it will go as she will grow up she is 1n half month right now.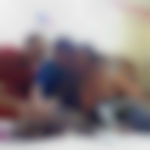 | Jun 29, 2017
oh ys his urination ws nrml..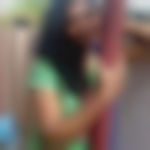 | Jun 29, 2017
Hi frnds... My baby s four months old and he got same problem from 2nd month... I consulted my pediatrician... he said it s normal and he didn't gave any medicines for this... this s general mechanism in new borns... after every feed he will vomit and the whole milk will ooze out... but don't panic.. The main thing in babies s he/she should gain at least 500 grams weight per month.. and feeding should be normal.. Urine atleast 10 times per day then motion should be free... the vomitting will get stopped within 7 months.. don't give any medicines... why we should stop the general process by giving some medicines (chemicals).. ?? Have a healthy baby...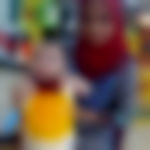 | Jun 29, 2017
my paediatrician told me to hear 3 burps from the little one... then make him lie down....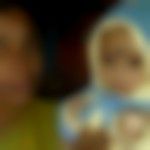 | Jun 29, 2017
after feeding a baby smoothly rub is back from neck to down and give hot water 1 r 2 teaspoons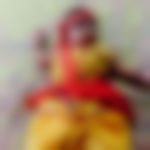 | Jun 29, 2017
my baby is of 3 months now nd also facng same problem... plz suggest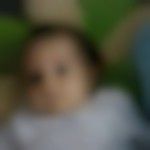 | Jun 28, 2017
can this be a sign of teething???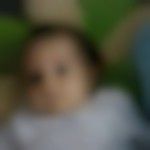 | Jun 28, 2017
ohk.. thank you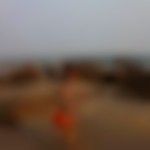 | Jun 28, 2017
my 2 months baby was also doing this. my pediatrician suggested me to give rantac syrup for 1 month and it is reduced. it can be a cause of acid reflux. don't panic talk to your pediatrician.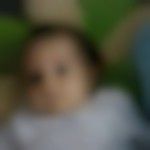 | Jun 28, 2017
oh god... was his urination proper??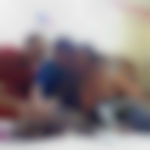 | Jun 28, 2017
immediately tk him to dr.. my son hd similr prblm whn he ws jss 21 days of age.. later he faced an opration coz his smll intstine pipe ws block.. it had to operate whn he ws jss 1 mnth.. so dnn panic,cnsult wid ur doc.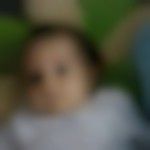 | Jun 28, 2017
ohk i ll try this.. thanks | Jun 28, 2017
crying doesn't mean.. that he is hungry.. could be he is having stomach ache.. apply some Hing on his stomach put some ghee in a spoon and put Hing in it.. just warm it and massage on stomach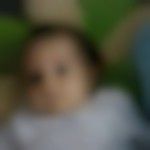 | Jun 28, 2017
ya he burps after each feed.. but when he burps lot of milk comes out | Jun 28, 2017
my baby used to vomit after the feed his pediatrician told me that I am feeding him more than what he requires... also even after the burn don't let the baby lie down for somet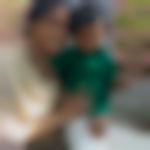 | Jun 28, 2017
hi after feed burp your baby then put him down. don't give tummy time atleast for half an hour after feed. and divert baby from sucking fingers by giving him toys to play.
More Similar Talks
Top Health Talks