Child Psychology and Behaviour
mobiles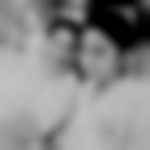 Created by Updated on May 25, 2013
Hi I m d mother of a 12 yr daughter n 10 yr old son. These days I see so many kids(as young as 8yrs) carring mobiles to parks n tutions. I have heard that mobiles emitte radiations which are harmful to even adults. how will they be not harmful to kids I fail to understand. but owing to peer pressure my kids have also started demanding fr one. what should Ido? pls help..
Kindly
Login
or
Register
to post a comment. | May 25, 2013
Hi Ishita. I am sure concerns such as yours are there is most households with children in their preteens and early teens. I wasnt aware of the facts on radiation which Gaurima has mentioned, but I would not want my children to have a mobile of their own until they are 15 or 16 years and only if it is a necessity. I feel if your husband and you take a stand on this and be firm with your children on when they can have their own mobiles, then it may just work. You can also tell them the effect radiation has on children as written here by Gaurima. | May 25, 2013
Dear Ishta , your concerns about the risks associated with the usage of mobile phones are very well placed as various researches suggests that Children absorb about 60 per cent more radiation into the head than adults . Their immature nervous system makes them more susceptible to the long-term effects. Because they now start to use mobiles at a young age, their lifetime of exposure compounds their vulnerability. Countries like UK have passed recommendations that cell-phones should be very briefly used even by children age 16 Radiation penetrates more deeply into children's heads and the younger they are, the more deeply it penetrates.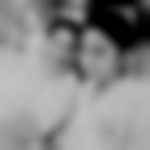 | May 25, 2013
thanx neetu fr ur rspnse. Till nw we hv nt allowed them any phone bt cant say till when will i b able to handle dis. I m more worried abt d damages mobile might incurre on them | May 25, 2013
If you are really against giving them cell phones right now, just stay polite yet firm. | May 25, 2013
Dear Ishta, I have a 12 year old and many of his friends have cell phones of their own plus facebook accounts. Still there are many who dont. While we pamper him and try our best to do everything that is good for him - extra curricular he wants to join, hoildays he wants to do, even shifted to a new apartment which would be good for his growth in terms of activities and peers. But he has been told politely that cell phone and fb are two things which cannot happen now, till he is 15 at least. So far there has not been a lot of resistance. If it ever happens, this is one rule I plan not to bend. :)
More Similar Talks
Top Child Psychology and Behaviour Talks
+ Start a Talk
Top Child Psychology and Behaviour question
Top Child Psychology and Behaviour Blogs