Babycare
Modern style of baby diapering Created by

Updated on Jun 12, 2016
Hi mommies.. you all would be investing hugely on disposable diapers. But there are lot more to know regarding diapering. If you are interested to explore it more, let's discuss it here.
Kindly
Login
or
Register
to post a comment.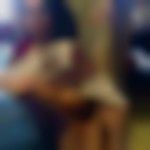 | Jun 15, 2016
Amrita Mazumdar Pokkunuri
use the website for further information | Jun 15, 2016
How can I create a blog? | Jun 15, 2016
Thanks Amritha being parent ,I want other people be aware of the concept so that they can be benefitted like me and several other moms cloth diapering their baby. thanks for your idea.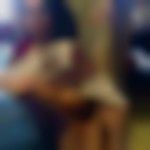 | Jun 15, 2016
Amrita Mazumdar Pokkunuri
why don't you blog this idea?... that way it will be a good broadcast | Jun 15, 2016
guys .is there any group we can create to discuss this important concept. I am new to this app and don't understand it . How can I make more people here aware of the concept? Can anybody help? | Jun 13, 2016
so disposable one day would create an unhealthy environment for our future to live with .I certainly not want that too. I am creating an awareness regarding this amazing concept of cloth diapers that many parents does not know. By functionality it's not equal to disposables but much higher .. I use it from 2 hrs till overnight. | Jun 13, 2016
I was not aware of the concept till my baby started getting frequent rashes due to disposables.. After much research i landed up to the facts that disposables not only bring our baby in touch with harmful chemicals and put heavy toll on our pockets but also creates dump hazards which takes 500 long years to get completely decomposed. | Jun 12, 2016
this is the link.. https://www.facebook.com/Allboutbaby you can contact vendor n ask query .Get as per your choice n requirement.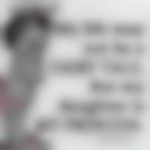 | Jun 12, 2016
pls send d link pooja. | Jun 12, 2016
yes it's available online but I buy it from a FB vendor who sells qualitative diapers at reasonable price. You can buy from either one. quality is what matters most in this.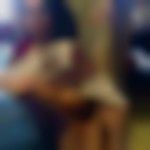 | Jun 12, 2016
Amrita Mazumdar Pokkunuri
how do you procure these? is it available online? | Jun 12, 2016
Alanya ,my suggestion to you would be, use reusable washable modern cloth diapers which are chemical free,protectz from rashes and more hygienic diapering system for babies. | Jun 12, 2016
Today modern cloth diapers have been developed to keep the baby dry with a soft suede fabric lining on the diapers or inserts that wicks the moisture away from baby's bottom and are just as absorbent as disposables but without the harsh chemicals.  Once a parent decides to cloth diaper it can be an initial investment up to Rs. 6,000 but it is still just negligible for the cost they would spend on disposable diapers.  When cloth diapers are washed and rinsed properly in hot water they are the most hygienic system available for diapering. they usually have two parts diaper cover(coloured or printed) and insert(usually white ).   former for preventing leakage outsideand ,later one for soaking wetness inside. Moreover these modern cloth diapers can be used till your baby is potty trained Cloth diapers are used same way as disposables You can use them while travelling n even throughout night More n more parents in US n European countries are now saying good bye to disposable considering the exposure of harmful chemicals to their baby's by using disposables.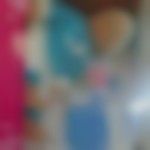 | Jun 12, 2016
My daughter is 8 month old now.. she have dry skin... we consulted a docter for her skin proplem.. He suggested that to avoid the use of pampers. / napkins. but now its very difficult without using pampers.. Could u please suggest me a solution for this?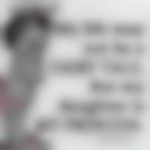 | Jun 12, 2016
no idea | Jun 12, 2016
There is a concept called modern cloth diapering. Does any one know about it?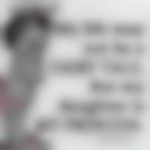 | Jun 12, 2016
sure.. pls go ahead.


| Jun 12, 2016
Yes please tell me
More Similar Talks