Health
mommy no spectacles!!!! Created by

Updated on Jun 21, 2013
hi i am mother of two,the elder one is 7 yrs now and the younger 2ysrs. i am worried about my elder one'e eyesight.. she never had any problem as such in school... but off late she complained she is not able to copy clearly from the board... and hwen i got her eyesight checked,, doctor said she has mild sight... problem is my daughter i snot willing to wear spectacles.. so want to know is it ok if she discontinues or will it lead to a problem in future??
Kindly
Login
or
Register
to post a comment. | Jun 28, 2013
@bhavna.. my daughter has power of -1 in both the eyes | Jun 28, 2013
@deepthi.. thank u for ur advice... I m still in the process of convincing my daughter.. | Jun 26, 2013
Hey abhilasha! what is the number on your daughter's glasses? depending on the severity of the power it could be decided on her spectacle use. | Jun 24, 2013
Abhilasha, please make sure that she wears specs at the right age to avoid the eye sight worsening. My son, who is almost 8, started wearing specs almost a year ago. His power was quite high(R- -2. 75, L- -1. 75). However, I take him every 3 months for a review. now his right eye sight has reduced a bit. His vision is corrected though. Vision is important ,rather than the eye power. Let her wear specs regularly and get her those light weight frames. She will find it better once she starts wearing them as she will be able to see better. | Jun 21, 2013
@Anurima and @Binsy Benny ..thank you v. much for the post... ya am planning to take her to the optical store and let her choose her frame.. | Jun 21, 2013
ya truly said... on of kid wearing very trendy specs... i thought its fashion statement... i asked from whr u hv bought ...boy told me its... specs only..... give ur daughter 5 almonds empty stomach... it helps.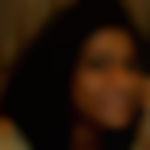 | Jun 21, 2013
U can also say its a fashion statement and buy funky and bright frames. If she watches movies, u can show her images of heroines with glasses and say they look stylish. that is one of the way u can trick her to wear glasses... :) | Jun 21, 2013
Dear Abhilasha. You could take her to the optical store and let her pick a frame of her choice. Since she is 7 years old, you may explain to her the importance of wearing glasses and how it would affect her sight if she did not wear them at all. Since she has a mild problem, she can wear them only while watching tv, working on the computer or when studying both at home and at school. I do not think it is a good idea to let her discontinue wearing her glasses as if she wears them now, her vision may become normal with age. It happened to me- I wore glasses from the age of 5 and my vision was normal at the age of 13 years. But the best person to ask is the optician. You may check with him for the best options to help your daughter wear the glasses and how often during the day. Hope this helps.
More Similar Talks
Top Health Talks