Parenting
Monsoon's are here?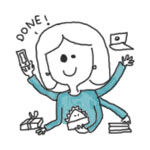 Created by

Updated on Jun 18, 2012
Heard it rained in Delhi today, and seems the monsoon have set foot in Mumbai as well... with summers now all set to give way to Monsoons, need suggestions:- 1. Where to find great umbrellas, raincoats, jackets, rainy shoes 2. Tips to keep one away from monsoon illness 3. Places to go with family in Monsoons? 4. Ideal food to eat during Monsoon 5. Getting wet in the rains? good or bad?
Kindly
Login
or
Register
to post a comment.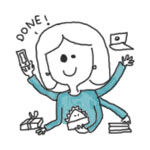 | Jun 22, 2012
absolutely swati, i think children should indeed get their share of rains as well... we have had it, why not them?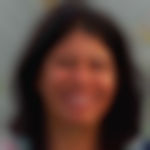 | Jun 22, 2012
what about getting wet in the rains? :) it used to be the highlight of monsoons when we were growing up! Sadly things have changed... kids are so much more prone to infections now... add to that the mutations that viruses and bacteria have undergone and we have a constant pall of worry (if not gloom!) hanging over ouur heads during these season... getting back to your question Praveen, I let my son have his share of the showers a few times (cant protect them from everything right?) and then keep an eye on him for sneezing, cough etc. Adding extra haldi, methi to the diet ofcourse helps their immunity around the year. | Jun 20, 2012
• It is best to avoid salty and heavy food since it promotes bloating and water retention. • During monsoons one should avoid too much of fish or meat.  Stock your fridge with green vegetables, cereals and fruits. Also avoid fried or overcooked food since the decrease your body's digestive efficiency. • Stick to "dry" foods. Cereals like corn, chickpea and oats will provide you with all the vital nutrition that you need. During monsoon is it is best to avoid watery meals like curried rice as they may cause bloating. • Heavy oils like Mustard and sesame should be avoided during monsoons. This in addition to increasing the concentration of Pitta also makes the body vulnerable to infections. Oils, which can be used, for cooking during the rainy season are dry oils like corn or light oils like olive.   • Avoid salads and cut fruits during monsoons. Choose steamed salads instead.   • Avoid fruits and dishes that are very sour like tamarind, pickles and chutneys since they promote water retention.   • It's best to avoid dairy based eatables like raita and cottage cheese (paneer) while eating outside.   • Avoid consuming dairy foods like paneer, raita etc. outside at a street vendor. • Consume a lot of bitter vegetables like karela (bitter gourd) and bitter herbs like neem (basil), methi (fenugreek) seeds, haldi (turmeric) as it prevents infection. Last but not the least feel free to feast on hot tea and spicy pakoras as long as you keep the rest of your diet healthy. | Jun 20, 2012
Hey Praveen , just a few tips for you regarding what to eat and what not to do in the rainy season:
More Similar Talks
Top Parenting Talks