Education and Learning
Montessori Preschools in Noida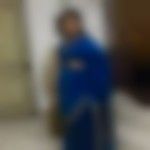 Created by Updated on Apr 10, 2017
Hi everyone, I am looking for a good preschool for my daughter which incorporates the Montessori philosophy at its core. I have noticed that many preschools follow Montessori only superficially. Can someone suggest a name from personal experience​ and share what they liked about it? What are your thoughts on the Montessori philosophy ?
Kindly
Login
or
Register
to post a comment.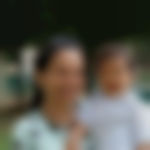 | Apr 14, 2017
Hi Niti, Don't worry about overloading me happy to answer all of them. 1. Transitioning to formal school is a difficult for all children. Montessori children have on the other hand shown better coping skills to new situations. Academically your child will be better prepared than others (this is what I hear from Montessori parents) 2. Montessori trained children adapt better, and hence they won't be waiting for the teacher. They are more patient and purposeful in their approach but these are good attributes for anyone. 3. Competition is created not by children but by us parents. Moreover when older children help younger children their concepts get stronger. Montessori gives a great foundation in Maths and Language. Some children are naturally more talented so they will shine no matter what path we chose for them. However mixed-age doesn't slow them down. 4. Montessori children are more social. due to mixed-age setup they respect both younger and older children. In Montessori environment children are free to interact with each other, collaborate and work together. They are definitely more socially developed.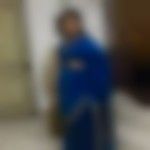 | Apr 12, 2017
Hi Sujata, that's an interesting point you raised, that a mix of best of many methods is just like opting for all the desserts which is not wholesome and holistic. I have a few concerns in mind and you are the best person to address them since you are a Montessori teacher yourself... 1. Do you think that children who spend the first 4-6 yrs in a pure Montessori school have difficulty transitioning to a traditional school system thereafter? 2. Do these children develop a habit of waiting for the teacher to demonstrate what they are supposed to do with anything new they see even in non-montessori environments? 3. Does the mix age groups concept slow down the elder kids especially considering the level of competition in Indian Education? 4. Does the lack in social interaction amongst children in a Montessori environment impact their ability to work in group projects in higher education? I appreciate you for your time and I apologize if I am going overboard with my questions. But these are some aspects which need clarity in my mind. Thanks again!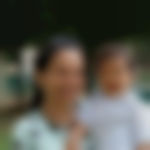 | Apr 11, 2017
Hi Niti, Happy to help :) 1. Alternative methods are good but each approach has its pros and cons. I wouldn't recommend integrating two approaches together. Lot of schools talk about using the best practices of all approaches, but its like you are eating only deserts for lunch. Eating just desserts won't give you a holistic meal. Both Reggio Emilia and Montessori approaches are good. Depends on what is the aspiration for your daughter. 2. I am a Montessori trained teacher so I prefer Montessori Approach. In Noida there is Modern Montessori International (I have seen their centre in Pune, they have a good setup). The Mumbai Montessori preschools don't have any branches in Delhi/NCR Region. Good luck in your school search.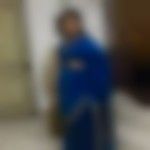 | Apr 11, 2017
Hi Sujata, thanks for sharing that information. I want my daughter to have a learning environment which is very personalised, is based on real life experiences and stimulates her curiosity. I have been reading about the various theories and methods of learning and I could relate to the Montessori and Reggio Emilia approaches the most. I understand that these are more popular in Mumbai and Bangalore than in Delhi/NCR and so it's hard to find such schools here. I have 2 questions in mind.... 1. What are your views on such alternative methods to education? And can there be a methodology which integrates both the afore mentioned approaches? 2. Can you tell me the names of some good preschools in Mumbai? They might have branches in the north as well...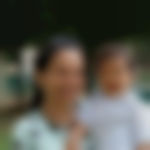 | Apr 11, 2017
Hi Niti and Puloma, I live in Mumbai and can share some thoughts on Montessori philosophy. You are right many schools claim to be Montessori but very few follow pure Montessori approach. You can tell the pure Montessori schools by few key features 1. Mixed Age classrooms (3,4,5 year children all in one classroom) 2. Organised, Cleaner classrooms with child centred approach 3. Children are independently and peacefully doing their work/activity 4. Generally white or simple coloured walls of the classrooms( As bright and loud colours for the classroom are not suitable for children under 6 years) 5. Child led teaching, meaning individualised curriculum. It is not a teacher driven approach. Montessori philosophy works best for making children independent, confident and given them holistic education. All the best in your search for the school for your daughter. Let me know if you want to know more about Montessori schools in Mumbai. | Apr 10, 2017
Hi Fellow parents living in Noida please help.
More Similar Talks
Top Education and Learning Talks
+ Start a Talk
Top Education and Learning question
Top Education and Learning Blogs