Hobbies
more interest to watch train moving videos and more anxiety to travel by train.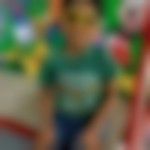 Created by

Updated on Sep 27, 2016
I would like to know my kid always watching train moving videos and if we travel by train he won't sleep at all always hold the train window window and
Kindly
Login
or
Register
to post a comment.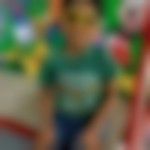 | Sep 27, 2016
thank you dear shikha and canisha. | Sep 27, 2016
Sridevi! with your description it seems, there is nothing to worry. he is too much fascinated with trains and as u also mentioned that u keep traveling by train that keeps him further interested . let him explore. also u could reinforce it by providing him material,knowledge and resources. hope this helps!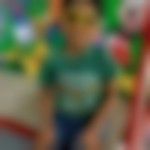 | Sep 27, 2016
sometimes he doesn't make eye contact with me, if i said any thing to give his favorite things like train toy,chocolates etc. he vil show interest to learn or listen. | Sep 27, 2016
hi again ! does he like other spinning objects like wheels and tops etc. ? does he make an eye contact with u,while u talk to him?does he respond to his name? any other concern from school's end ? | Sep 27, 2016
Hi Sridevi, it is quite normal for young boy as a your son to have fascination for any locomotive (like trains, cars, bikes). Whet his appetite by getting him age appropriate books on trains, you may also get him colouring books of trains like Thomas engine, take him to railway museum. Encourage his interest and let him learn all about trains. Who knows he might surprise you one day.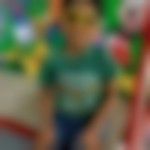 | Sep 27, 2016
yes madam ! he likes more train videos, train toys and travelling by train,if I leave him to play whole day ,continuously he will play vit tat train toy. | Sep 27, 2016
hi Sridevi ! it's not unusual for boys to be fascinated by trains,cars or even planes. having said that I would like to ask u a few questions to have a better understanding .1. does he also plays with toy trains ? 2. what is the duration for which he plays?3. how would he play with these toys? any other unusual behavior u would like to share. fear of traveling in a train could be because of a previous negative experience he might have heard or seen related to train . it's not uncommon too. some people fear derailing of train or accident or even the sight of tracks gives them jitters. hope this helps!
More Similar Talks
Top Hobbies Talks