Health
mostiruiser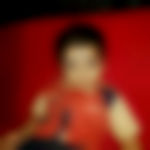 Created by Klasvini Updated on May 02, 2018
can we mosturiser in thi summer climate
Kindly
Login
or
Register
to post a comment. | Jul 13, 2018
yes. it's better to use moisture for baby in all reason. in summer, you can you less quantity.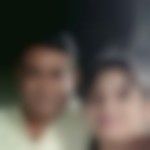 | Jul 11, 2018
yes our skin need moisturiser in summer also. use mamaearth lotion face cream that's very good bcz they moisturising our skin for long hours | May 15, 2018
I would also suggest mamaearth lotion and face cream both ate hydrating with leaving g skin greasy | May 15, 2018
Yes it is important to keep skin moisturised in all weather. I use Johnson's Baby Lotion for my little one regularly and it helps keep the skin soft by locking the moisture of the delicate skin. I would suggest you to give it a try. | May 10, 2018
yes in summer also d skin hydrate skin looses it's moisture ...so u have to care your baby with a good moisturizer or lotion.. my baby using mamaearth baby lotion on daily basis. I feel good about it. | May 05, 2018
yes skin needs moisturosation daily.. use mama earth milk creeam ..its best | May 05, 2018
Yes Moisturisation is really imp for babies,try a good brand like mamaearth for your baby care needs, they offers best products that are safe on skin and non toxic, chemical free,i have bern using it for my baby snd loved it. | May 05, 2018
try mamaearth lotion for your baby ,Mamaearth's daily moisturizing lotion helps keep your bundle of love's skin velvety soft and healthy. Ingredients like cocoa butter and shea butter in our lotion help moisturize and nourish their delicate skin. Jojoba oil aids in making your baby's skin soft and supple while Vitamin E and aloe vera help provide relief from the heat of the sun. You can trust Mamaearth's lotion for your baby's needs as it is made with the best of ingredients from nature and comes with MadeSafe certification. Out of stock SHARE CATEGORY: Baby Care DESCRIPTION   DIRECTIONS TO USE   EVILS NO   AWESOME YES   INGREDIENTS LIST   FAQS   REVIEWS (6) DESCRIPTION MAMAEARTH DAILY MOISTURIZING LOTION The kid's skin is very delicate to use any other insensitive and chemical containing products on it. So, what could be done to protect and keep intact the moisture of your baby's skin? (Buy Baby Lotion Online) 1. MADESAFE – Asia's first MadeSafe certified brand 2. DEEPLY NOURISHING – Enriched with goodness of calendula extracts, shea & cocoa butter for deep nourishing of your baby's skin. 3. NO HARMFUL CHEMICALS –Completely free of harmful chemicals like parabens, phthalates, PEG, mineral oil, fragrances etc 4. DERMATOLOGICALLY TESTED –Clinically tested in Europe, Hypoallergenic and Fragrance free | May 03, 2018
i have been using cetaphil for my son ....as my son has sensitive and dry skin. it really works | May 02, 2018
yes you can mositurize baby skin by soft body lotion or any baby moisturizer.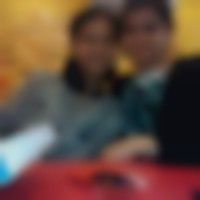 | May 02, 2018
Yes skin gets dry in summers nd loses its moisture... do try aloe vera based lotions or neem based lotions for skin care ....I find new mamaearth lotion too very safe and good for all skin types... Little apply nd smoother results.. safe for kids age 0-10 years