Parenting
Mother of a Daughter Created by

Updated on Apr 24, 2013
News of molestation or rape of kids have made me changed from within .... don't know when I started thinking so much about my daughter's clothes and her behavior and manners in front of others .... 4 days back went to a relative's house and there one of my cousin holded her from her shoulders .... I strongly felt like to give him strong slap ... but post that take a deep breath .... we are teaching her about good and bad touch , but sometimes I think ... Am I overreacting ??
Kindly
Login
or
Register
to post a comment. | Apr 26, 2013
Oh Radhika ... thank God, u had sensed it and avoided it. I myself don't believe in keeping full time maid at my house and don't want my kids to develop any bond or trust with anyone on which I cannot rely. My son keep on roam around my maid calling her Aunty Aunty ... and at the same time I try to redirect his attention. Neha, Anurima, Bhavna and Neetu... I do not want my kids to be too much conscious, but on the other hand want to teach them to sense what is right n wrong ... They are too young so I am a bit more concerned. I don't know how much I can trust people who are around them when they are away from my sight ... like bus or school... I keep on asking my kiddos that how r things and whats going on ... have trained my daughter about bad touch n good touch .. but so much dirty minds around, have to be more doubtful and always questioning the person in front of me or around kids ...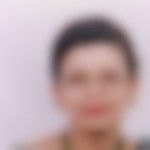 | Apr 26, 2013
I agree with all of you. My twins are just 1 and a half year old and now I am worried about their safety. all family members are taking turns to watch over them when they play in our Garden and they are too young and are not talking yet. We have not allowed our servants to pick an play with them. We cannot gauge the intentions so easily. I would like to recall an incident which happened in Last December. We had kept a lady to look after the kids for few days. One day my younger daughter was sleeping and elder one was playing around. This lady told me that her friend was coming and she wanted to show her the way to our house. This dame wanted to take my elder one with her. I did not allow that. the same day after her friend went away. she left the job. We all strongly sensed that she wanted to kidnap my elder one for money. I was badly shaken and decided not to keep any lady for them. Indu, You are not over reacting, you are trying to safeguard your child and that is what matters. | Apr 24, 2013
Totally agree what Neetu, Bhavna n Anurima say bt u should also develop such a bond wit ur child tat she feels confident enough to confide everything wit u. | Apr 24, 2013
I share your feelings Indu! Every day there is some news about rape and now the victims are little children. Its so scary and does tend to make us parents more protective about our children, especially our towards our daughters. But we cannot keep our daughters inside the house 24/7. So I guess, the solution in a way, is to relax a little and keep an eye on the people around them. We could also try to teach our children that they can walk away from a situation or from a person they dont feel comfortable in/with. | Apr 24, 2013
Hey indu , it is never about what a child is wearing or doing or behaving like... a child id a child after all. What matters are the intentions of people that are around her . You cannot be over critical and over analyse everything but yes could be careful and watchful of things and people around your daughter. The best thing that you could do for your daughter and that you are doing is make her aware of good touch and touch and relax.... this is the world that we live in ... | Apr 24, 2013
One thing I told myself when he was younger and could not speak up for himself is not to let my social manners come in the way of protecting my child. even if the other person feels bad, if my instinct tells me something, I would make sure to remove my child from the situation. | Apr 24, 2013
I wont say you are overreacting Indu, you are just reacting to whats going on around us, and many parents must be feeling the same. I have always been more than anxious, rather paranoid about my child's safety in this particular matter , though he is a boy. These incidents make parents anxious. While you may watch out for her all the time.. I would say restricting her spirit, how she should sit and behave, is not a good idea.. children never behave in ways that can evoke abusive instincts in a normal person, its the mentally sick people we need to be wary of..
More Similar Talks