Parenting
Mother's day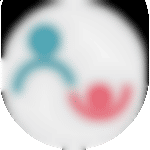 Created by Updated on Apr 29, 2013
It would be wonderful to know about your most precious and memorable moments as a mother.
Kindly
Login
or
Register
to post a comment. | May 01, 2013
Motherhood is a beautiful journey filled with love and care. The most memorable moment was when 4 yrs back, doctor told me that you have delivered a beautiful baby girl, from that day till now and years on ... each and every moment is and will be beautiful :)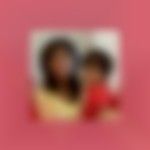 | Apr 30, 2013
Yes absolutely its a beautiful and a proud feeling of being a mother... I feel so blessed and refresh when he wakes up in the moring and look for me in every cornor of the room and when I peep in to the room and get his eye he smiles at me with relief that his mum is nearby, around him... and when I say saksham come and wide open my arms he suddenly crawls toward in my arms... he is goin to be 10 months old and in july my son will be of 1year.. I still look down at him when he use to sleep in my lap. I fall in love with him deeper and deeper each and every day. I I remember so clearly meeting him for the first time, when doctor held him up, and when I saw him for the first time, he was the most beautiful thing I had ever seen! He cried and it made mommy cry because I had waited so long to meet him and hear that sound. I held him in my arms and said, "Hi son!" and he looked right in my eyes and stopped crying. It was the most magical moment of my entire life. In that moment, I knew I was his mother and he was my son and u would change my life forever. | Apr 30, 2013
Motherhood is a treasure filled with priceless bundles of playful joy, giggles and pristine love abound. Though there are many beautiful moments that I cherish, however the recent one is this - I slept while reading a story to my younger one who is four... he quietly took the book from my hands and un-intentionally woke me up. He gently told me to sleep and said "mumma you sleep, i will read the story myself. " I felt so special, cared for and lucky. Before this I had a wrong notion that my younger one doesn't understand my needs much. | Apr 29, 2013
Oh there are numerous moments!Let me think of a few.. One is when my daughter first tasted ice cream. Her face had lit up. It was a priceless expression! A recent one was when my one year old son started to dance to music. He does it often now. Its not any random movement, he seems to realize the rhythm and sway along :) These along with many more as just priceless and memories I will cherish forever. | Apr 29, 2013
I really love the moments whn my son... in his deep sleep... drag me near to him(with his close eyes)and give me kisses and hugs... | Apr 29, 2013
This was about 2 years back. There was a problem we were discussing and my child was quick to add, mum we will find a solution,as you always say, there is a solution to every problem. That was an absolutely wonderful moment, seeing that the thought had stayed with him. And reaffirming my belief that the things we tell our children when they are little stay with them forever. | Apr 29, 2013
Every moment of motherhood is memorable... when even in sleep she calls me for comfort... times when she just need me and no one else.... when she become anxious if i am not around.... random kisses and hugs alwaya amaze me... and its just been 20 months.... looking forward to all these beautiful years ahead.... Being mother is Bliss and now i love my mother many folds more knowing how much she has sacrificed for me.
More Similar Talks
Top Parenting Talks