Babycare
Motion is green for a 4 month baby Created by

Updated on Oct 26, 2015
My 4 month baby's motion is green in colour for an almost a week but the motion is somewhat thick and not a stool. Is that because of infection coz my baby always sucks its fingers and the hand on the whole? Also I have a cracked nipple which is white in colour in the cracked area. Baby is on breastfeed. Even gnorm given no use. What could be the reason?
Kindly
Login
or
Register
to post a comment. | Oct 30, 2015
Yes.... I went to the doctor and I was informed to give probiotics.... everyday..... But now I found her sucking her hand after pulling hair from her head... I am worried how much hair would have gone inside... she has got lot of hairs ...long hair in 4 months.... what could be the symptoms and how to give the temporary treatment? | Oct 29, 2015
Thank u so much ...let me try.... | Oct 28, 2015
Green motions is usually coz of cold. If ur child has caught cold he will do green motions. Go to d doc. | Oct 28, 2015
Don't worry!Green motion is not that big a concern and can be easily fixed. It means that the baby is getting more for foremilk, which is the initial part of breast milk and is sweeter and lower in nutrition content as compared to hindmilk -the heavier part of your breast milk that comes in the end. To fix the problem just ensure that your baby 'finishes ' the milk on one breast before you move him to the other. Also, you can try starting the next feed from the same breast that the baby left his last nursing to ensure that he drinks the hindmilk. See.. easy! As long as the stools are soft and not hard there is nothing to worry about just use this technique the the colour will get fine. | Oct 26, 2015
Oh OK thank u all!!! Need to check with the doctor!!! | Oct 26, 2015
Have to consult doctor | Oct 26, 2015
Yes please go to doc. It's definitely something of concern. It's already been a week u r saying.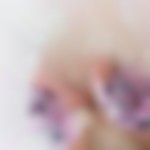 | Oct 26, 2015
Pls get your baby checked by a doc dear .. Green motion is definitely infection ..
More Similar Talks