Babycare
Motion problem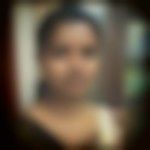 Created by

Updated on Nov 18, 2015
My baby is one month old. she not doing motion regularly. She use to thrice in a week after not done for four days so my mom put in little soap in the anus then she did motion. But again no motion for 4 days we did same as before. What is the solution for it.
Kindly
Login
or
Register
to post a comment.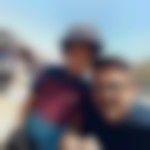 | Nov 18, 2015
Give him warm water in the morning empty stomach... If u 4 feeding, make sure u eat which us easily digestive... u eat yellakki banana... u can also give him grape water.. check with your mom or grand mother or spices shop keepers for jadika and masika.. its a herbal roots fed to infants in mist of the south Indian families... Every day after bath... I to gave my son for 8 months.. | Nov 18, 2015
Hi u need not worry for tat it's common dnt keep soap it's not gud for babies one thing u can do its not harmful u can soak dry grapes in warm water at night the next day smash it with tat same water filter it n give tat juice | Nov 18, 2015
Hi... baby's usually doesn't have fixed pattern in passing stools.. nothing to worry.. regular massage will help to soften stools and easy passage. cycling is good exercise... 7days of not passing stools is also normal.. but don't use soap enema.. it should be done under careful supervision upon doctors advise.. | Nov 18, 2015
8-10 days no stool is normal.. Your diet should be good... Mom shouldn't be constipated.. No worries baby will be fine | Nov 18, 2015
rHi... very small babys don't usually have fiexed stool passings unless they are a bit older... my baby at this age did same... at times he seems regular in passing stools BT another times he might take up to 4-5days without passing stools. I consulted my docter and he said infants may show unpredictable pattern... no need to b worries even if a week or so passed. check for abdominal discomfort or colic... ifpresent treat That. it could b a little constipation or so. Add more fibre and liquids to ur diet n baby will get that from breast milk.. N her digestion certainly will improve
More Similar Talks