Health
Child Psychology and Behaviour
Mouth Ulcers Created by Updated on Jul 12, 2013
Hi ! My son, almost 12, has recently started getting frequent mouth ulcers on the tip of his tongue. Please share any home remedies, possible causes you may know of. Tried the oral gels, but of no use since they cause so much saliva that he spits it out immediately. thanks!
Kindly
Login
or
Register
to post a comment.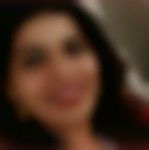 | Jul 24, 2013
Hi Neetu ,the reasons given by Anurima and Shikha are right, these ulcers which are caused repeatedly without much reason sometimes are called as aphthous ulcers. Although there might be no real reason behind them but stress, an unclear stomach, acidity , an underlying vit deficiency could be causing it. My advice would be to start giving your son a supplement called Becozinc . It's a vit B complex with zinc in it. Zinc aids in quick healing and repair. All the best. | Jul 16, 2013
Dear Shikha and Anurima, thanks a lot for the information. Never thought that stress could also cause mouth ulcers. And I have started giving him B complex syrup. thanks again :) | Jul 14, 2013
Hey Neetu. I had posted a similar talk a few months back. My daughter too was suffering from repeated mouth ulcers. Some of the reasons for this, I found were due to trauma (a bite or getting hurt while brushing), or also due to deficiency of Vitamin B 12. You could slightly increase the amount of foods rich in Vitamin B 12 such as eggs, fish and mutton and see if there is any improvement. These ulcers can take a week to 10 days to heal completely. I can understand the pain your son is going through, it must be difficult for him to enjoy a meal :( Hope he feels better soon! | Jul 12, 2013
Hi Neetu! One of the reasons for mouth ulcers is stomach upset. It could also be due to any thing which one could be eating which is very hot in nature such as chips laden with chilli, too spicy food,carbonated drinks or having food from outside which contains MSG. Stress is also one of the leading causes of mouth ulcers for which ample sleep is a good solution. It is advisable that one should take home made food which is not too spicy, have ample water, one can have digene which is an antacid, one can put desi ghee on the ulcer, one can use paan katha which gives soothing relief as it is believed to be cold in nature. It is suggested that rinsing mouth with mouthwash can also help remove bacteria n stop the ulcer from aggravating,
More Similar Talks
Top Health Talks