Food and Nutrition
My 10 months daughter does not drink milk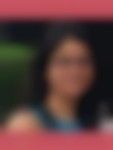 Created by Updated on Oct 03, 2013
Hi Everyone My 10 months daughter does not like to drink milk. I have tried everything on her but she cries a lot and when I feed her forcely, she vomits out everything. I am giving her amul full cream now. She likes banana shake, chikoo shake, oats etc but she hates plain milk. Iin the morning, I gave her shakes, oats, daliya etc but in the evening. I have her plain milk but she always refuses. I feel plain milk is also important for health. I do not want to mix anything in the milk which I am giving her in the evening. Please help what should I do. Many thanks to everyone. Taruna
Kindly
Login
or
Register
to post a comment. | Oct 06, 2015
Hi do you add sugar while preparing oat and dalia with milk?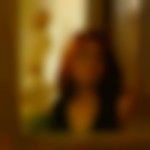 | Oct 04, 2013
Hi Taruna, There is great advice from other mothers with a lot of handy options on how to administer milk to your little one. So, as a nutritionist I would also reiterate that, as long as your daughter is getting adequate quantity of milk in any of the healthy forms mentioned by you and suggested by other parents (fruit shakes, milk with cereals like oats, saboodana, rice, etc), she is doing good. Don't force plain milk on her if she resists it vehemently; or else she may develop an aversion to plain milk for a long time. However, you may re-introduce it a few months later if you wish, as the tastes & preferences with toddlers of this age keep changing every so often. She may enjoy it then as that may be a new taste to her. | Oct 04, 2013
hello taruna, just saw your post, looks like you are having a real tough time... what i can suggest is that you may add cardommom powder or saunth powder ot her milk with few drops of hine, she might like the taste... and if she like amul creame than it's really good, i used to add amul creame in my daughter's mango/bannana milkshake... you may get herr nice wid mouthed sipper to enjoy her drink... Also wen my little princess was 3 months old i introduced 'Amul Taaza' milk... you can try that too... you can also try kheer milkshake, just crush the prepared kheer with more milk into blender, Ta-da. in this way she will also get nutrients from rice too. Also adding organic and nautral flavoring like eliachi, sonth, badam powder, kesar, turmeric (to name few) will not harm her, it will just add more nutrient value to your child's drink | Oct 03, 2013
My name has a little story behind it.. My name was actually Arnunima, which means the morning sun or something related to the sun in Bengali. But during my admission at school, my father misspelled it and wrote it as Anurima. Then on I have been Anurima :) Im not sure if this has any meaning but it is a fairly popular name these days. | Oct 03, 2013
Dear Taruna, as Shikha has said, make sure you mash the food either with a blender or with a fork. up to a consistency which your baby can swallow comfortably. Once she crosses her first birthday, you could try giving her milk in a sippy cup or with a straw. Sometimes presenting the food in an exciting way may attract attention and solve the problem! I also heard that calcium is found in eggs, so you could give your daughter eggs once in a way to make up for any missing nutrients. | Oct 03, 2013
Dear Taruna! U need to soak sabudana in water for 1-2 hours to make it soft then cook in milk. While giving it to the infant make sure it's easily digestible n soft. Makhana are bigger in size n probably difficult for child to digest. In Rice kheer u cud take just few grains of rice ,cook it well n either mash it with spoon or in mixer. It is advisable please make sure grains of sabudana, rice or suji should be mashed or grinded before giving it to the baby so tht they are easily swallowed.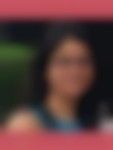 | Oct 03, 2013
By the way, I like your name Anurima. I have heard somthing different in our generation. What does it mean?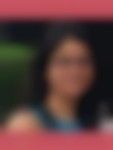 | Oct 03, 2013
Thanks my dear friends Shikha and Anurima. Please suggest me some other options which can be given with milk. I am not sure how to cook sabudana. Are rice kheer and makhane advisable to the 10 months old baby. | Oct 03, 2013
Dear Taruna. I am facing the same with my son. He is 19 months old now and hates milk. So I try to incorporate dairy products in his diet in other ways so that he does not miss out on the essential nutrients found in dairy products. But since your daughter is drinking shakes, oats and other products with milk, then you need not worry as she is surely getting her daily fix from those products. She may gradually develop a likeness for milk but if you force her to drink it, she will develop an aversion for sure. So for now, stop giving her plain milk for a few weeks. Give her shakes, lassi, yogurt, butter, cheese etc. Let her get the calcium from other dairy products. Hope this helps. | Oct 03, 2013
Dear Taruna! Milk is a very important and an essential part of an infant's diet. U cud try kheers, such as sabudana,suji kheer n custard. Milk shake is a very nice way of giving milk. It gives additional benefits of a fruit like banana. , chikoo, etc. these fruits r rich in micronutrients, fibre , calcium etc. plain milk will not be filling , devoid ofnutrients as well as taste. Even grownups n adults find it difficult to consume it without adding anything. as far as the baby is taking milk in any form it should serve the purpose. pls do not force feed. This will cause further aversion for food. hope this helps!
More Similar Talks
Top Food and Nutrition Talks
+ Start a Talk
Top Food and Nutrition question
Top Food and Nutrition Blogs