Outdoor Activities and Events
My 18 month old daughter hasn't yet started talking Created by

Updated on Aug 23, 2012
Hi. My 18 month old daughter-Vidita has not yet started talking. She is restricted to only ma,pa,na,cha,hmm,ooo.. While my elder daughter - Akshita could speak using 2/3 words at this age.. By 20 months,she was reciting nursery rhymes. Am a little concerned about Vidita. Did/are your kids also take/ing this long to talk.. !!!
Kindly
Login
or
Register
to post a comment. | Jul 03, 2013
Talk to her as much as possible abt her surroundings abt her mamma daddy n didi n school n toys n animals which she cn see around n wat sounds they make. or tk her to a nearby park if she enjoys. tk her shopping wit u. keep talkin to her abt watewar u r doing or didi or daddy is doing. Like.... didi is playing nw do u want to play wit her. daddy is going to office cn v say bye to him. wil u come wit me to d market tomorrow. v r buying vegetables n fruits for u n didi. introduce small rhymes or if u hv kids around ur locality let her be wit them for a while n u watch over while she plays. or u cn play games wit her in ur own house like.... run run run or jump jump or walk walk walk fast fast fast. she cn learn new words frm u. if u hv a school nearby wer tey hv a mother toddler program.. pls join it wil b fun for her n she wil also learn to socialize.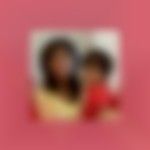 | Jul 03, 2013
Very true the more u talk with ur child the more faster he will start talking. Even i have the same problem. My son is 12 months old and he speaks only mumma papa. But being in nuclear family i hardly left with energy for talking. | Sep 03, 2012
I dont think the number of languages being heard is a problem... as I know of a child who has a Punjabi Mom, a Bengali dad, lives in Bangalore and now at the age of 4, knows, Punjabi, Bengali, Kannada, Hindi and English. This is of course an ideal situation. My daughter learnt to speak very early, but she took a long time to pick up English. However she has picked up Hindi real fast. As doctors say, some children take some time in certain aspects... does not mean they are falling short. However one key rule in teaching kids to speak- make sure they have a lot of examples. Talk a lot to her... and I mean a LOT. If you are using a single language, do it till she recognizes words. Rope in the elder sibling, grandparents, servants, everyone to keep talking to her, singing to her or read her books, rhymes etc. Stimulation is the most important thing at this stage. Then let nature take its course. | Aug 24, 2012
Thanks Nitin,Gaurav,Rashmi,Bhavna. Guess I will need to have patience and involve her with nursery rhymes,single language.. !!! | Aug 24, 2012
hey shevani , i completely agree with nitin , the key is to be really clear in what you saqy to her , children are by nature copycats at this stage and they like to imitate the grownups around them ( the rolemodels) . Also making sure that your daughter is introduced to a lot of rhymes and poems ( you can akshita can sing and make a game of it )... music has a way of getting through to the children ... children can sense our anxiety , most of all don't let vidita feel that her not being able to talk is a big issue as that might also effect her adversely..... lastly as rashmi rightly said, " once they start - its difficult to stop them :-)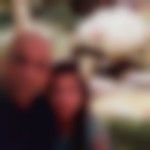 | Aug 24, 2012
BTW why do the comments show up as tags above?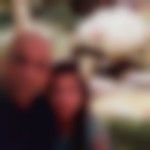 | Aug 23, 2012
I was in same situation 4 years back when my daughter was 3. She wouldn't talk anything else than humming the same words that your daughter does. We were worried too, took her to few doctors and we were told that its natural for some children to speak late... she eventually started speaking at 3 and hasn't stopped since.. My younger one however hasn't stopped talking since the day she was born :). SO What I mean to say here is all children are different, give them enough time to learn, mature and grow up. You will be fine... this is a just a temporary phase. That's it!!!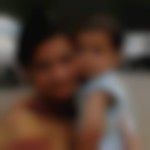 | Aug 23, 2012
Also, don't worry about as long as she is able to understand what you are saying. She may be late to respond but if she gets what you are saying to her you don't have to worry. Just have patience. Hopefully we all will reach a stage where we'd want them to "keep quiet" for a bit. Hang in there! :)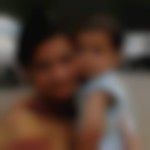 | Aug 23, 2012
Hi Shevani, I so can relate to and understand your concern. My son, Nikhil who is two and half years old now, still uses two words to communicate. He started building his vocabulary only after he turned two. At 18 months he was just saying five words mama, nana, cow, ball, bow bow. I had a talk with his pediatrician as I was very concerned. One of the things that the doctor pointed out was that he was exposed to multiple languages (husband and I have different mother tongues), added to that he was hearing hindi and english. So we tried sticking to one language at home and I feel that has made it a lot easier on him. I know that children can pick up a lot of languages when they are very young, but we wanted to avoid confusing him. We have given the responsibility of teaching native languages to respective set of grandparents. | Aug 23, 2012
Remove distractions. Children are able to focus better if the noise level is low and distractions are kept to a minimum. Look at visita when you are talking to her. Also, request the same of family members and friends. This reinforces the importance of making eye contact and demonstrates that you are listening to them. Praise & Positive feedback will help your child know that they are getting it right and developing these skills.... may sound a little grown-up stuff, but then even toddlers react positively to praise and feedback. Lastly, be at it without loosing patience. I know of children who have spoken as late as 2 years or later. Keep us posted on how it goes.... | Aug 23, 2012
don't pay attention to words like, "She may be just shy," or "She'll grow out of it.... eventually". You may start by reducing pressure to communicate. Slow down your rate of speech and pause frequently & wait for vidita's reaction, slowly, she may start reacting in words. A slow speaking rate provides a good learning model for her. When Vidita is even trying to say something to you, even if it is just a babble, give her your full attention, keep distractions away. Try music & rhymes and sing along to her with actions. some children pick up actions quickly followed by speech. | Aug 23, 2012
I can understand your concern Shivani. Here are a couple of things which may help,
More Similar Talks
Top Outdoor Activities and Events Talks
+ Start a Talk
Top Outdoor Activities and Events question
Top Outdoor Activities and Events Blogs