Parenting
My 19 months son have not started speaking Created by

Updated on Oct 08, 2014
Hi Everyone, My son is 19 months old but have not started speaking. He only says - one or two words. Like Maa,mummy, or Ba for ball, or Bahar for going out. All the time he points out to things for explaining want he says. He understands what ever instruction we gave him. But does not respond by saying some word. He screams for making us understand his wish. Children of his age, have started speaking words.. Pls suggest what to do.
Kindly
Login
or
Register
to post a comment. | Oct 13, 2014
Thanks to all of you for your valuable inputs. I will surely try them. He identify things in his book & point out to them when we ask him e. g car,ball,lizard, monkey etc. but does not speak out. I think we need to encourage him more for speaking words & stop communicating to his sign languages. | Oct 09, 2014
Hello Nandita, Like they say, one to walk and two to talk... so effectively you still have some months to go before he starts talking. So, don't stress. From your side, keep encouraging him to say out words, atleast the ones that are need fulfilling such as water, food etc. Add words to his vocabulary by talking to him when possible... for eg: when giving him a massage say "Mummy is now going to apply oil on the baby's leg," putting emphasize on the word 'oil' and pointing to it. Done routinely, one day you will be surprised when all of a sudden, he will say the word 'oil'. keep at it and it will happen. cheers. | Oct 09, 2014
Hi Nandita, most children only learn to talk by the age of 2, so don't worry. you have time. I agree with some suggestions given by Ankita here. Organize play dates for him where he will meet other children and pick up language; talk to him often and put most things in a question form for him "do you want to take a bath now", "is the water too cold"; encourage him to talk by talking yourself to him; sing to him, ask him to say hello to uncles and aunties he might meet on his way. Have patience. He will learn, but do not give in to any request of him that he makes by sign language. | Oct 09, 2014
Hi Nandita, Do not worry, some children learn to speack later than others. From your side, keep stimulating him to speak. some strategies that may work, 1) Tell him an animated story for eg: the cow said 'moo'. emphasize on the moo and ask him to repeat it; sing a simple song and encourage him to repeat after you 2)play simple nursery rhymes for him, in the car, on the laptop. Children pick up a lot of things by default 3) if he points to something, for eg: water, but does not say the word water, do not give in to his demand immediately. Ask him to say the word water. repeat it in different ways such as 'do you want water'; 'ask mummy to give you water'. Most experts believe that when, we as parents, give in to children's demands readily without encouraging them to ask for it, children do not make the effort to speak. it is after all convenient for them to have their demand fulfilled, with just gestures, and not having to learn the word for it 4) have him interact with other children who talk. Children pick up the fastest from peers. Hope this helps you.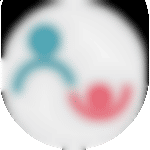 | Oct 08, 2014
Hi Nandita, Thank you for sharing your concern with us. We understand your concern. While you receive suggestions and inputs from fellow parents on parentune, in the meantime, here are parent talks which deals with the concern area mentioned by you and may be of help- https://www.parentune.com/parent-talk/problem-in-speaking/1214 and https://www.parentune.com/parent-talk/my-18-month-old-daughter-hasnt-yet-started-talking/137
More Similar Talks